The first tipoff is still 20 months away.
Yet, construction on the Milwaukee Bucks new arena is going full throttle … and Max Weiss Company is thrilled to be in the game.
Under a contract with Merrill Iron & Steel, our master metal craftsmen have been bending structural steel for the walls and roof of the arena, which is scheduled to open for the 2018-2019 NBA season.
Among the hundreds of pieces we've bent: 55 segments of 20" x 4" x ½" wall rectangular structural tubing, formed the hard way x 28 feet of arc length to a 39' 7-1/4" outside radius. Talk about precision!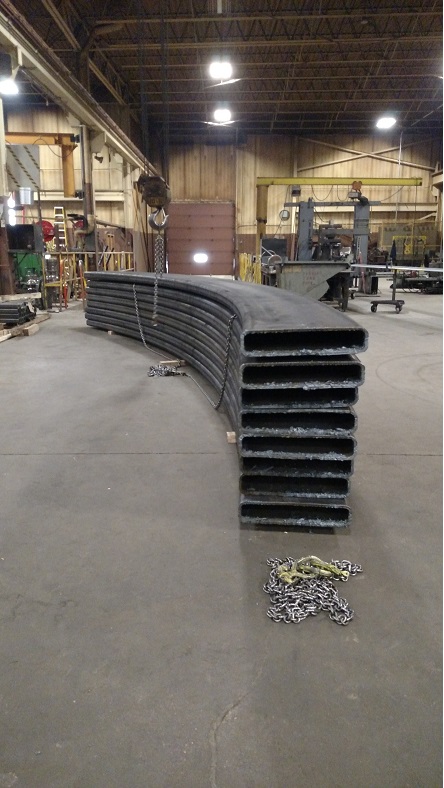 We bid on the bending work for the arena project a year ago. Still, we had to adopt an accelerated production schedule to meet tight deadlines. Twenty months might seem like a lot of time – but for a project as complex as this, it's almost a blink of an eye.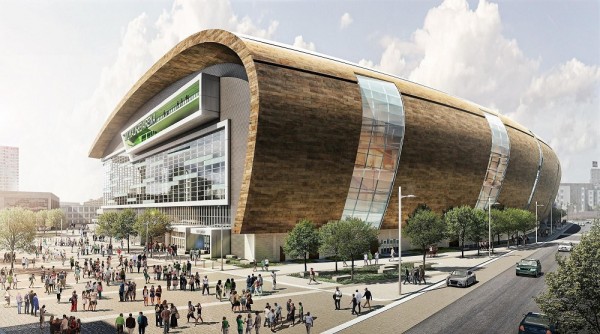 The new Bucks arena is a critical piece of the downtown's future. Given that it's a local project that means so much to the community, Max Weiss Company is proud to help "Build the Future" for a prosperous Milwaukee.
In the big picture, our work might not be the game-winning shot of the arena project. Check your stat sheet, though - at the least, it qualifies as an important assist to help set it all up.