Happy Anniversary Lea!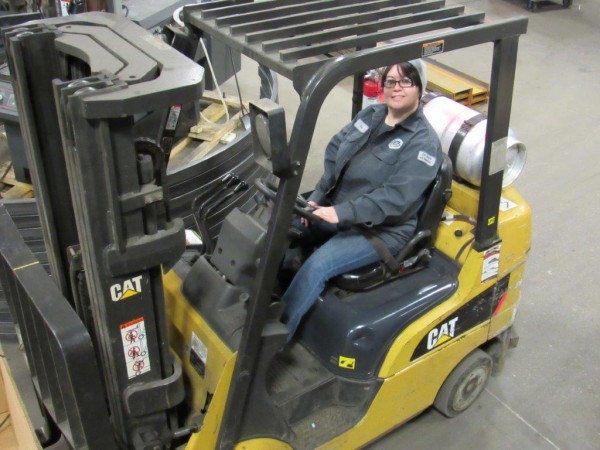 Anniversaries are worth noting … especially when they celebrate a person who helps everyone else succeed!
Lea Stegner covers a lot of ground here at Max Weiss Company. In fact, it would probably be easier to list the things she doesn't do!
We recently celebrated Lea's 10-year anniversary of being an integral part of the Max Weiss Company team. Given the breadth of her responsibilities, she defines "integral." Lea interacts with every department, and every person here, on a regular basis.
Lea's official title is "Production Support." It's a woeful understatement, to say the least.
If you accept product deliveries of construction metal forming or steel bar bending from our plant, you've interacted with Lea. You might have talked with her on the phone, or via e-mail, about how and when yours would arrive.
She arranges every facet of delivery to our customers – from arranging transportation, to getting structural steel rolling products onto trucks, to making sure everything arrives safely.
Easier said than done. Lea spends hours each day greeting drivers, getting rates on trucks, comparing prices and availability, and taking expediting calls. The paperwork is plenty.
Lea doesn't just push paper and direct others, either. She fires up the forklift to load finished custom metal fabrication products aboard trucks, or unload raw steel destined for I-beam rolling. She handles incoming deliveries of production essentials such as paint markers, wood dunnage and safety gear.
In her "spare" work time, she tackles tasks related to efficiency and safety: Tracking incoming materials. Following through on job orders. Entering workers' time cards. Maintaining a materials certification database.
We posed some questions to her: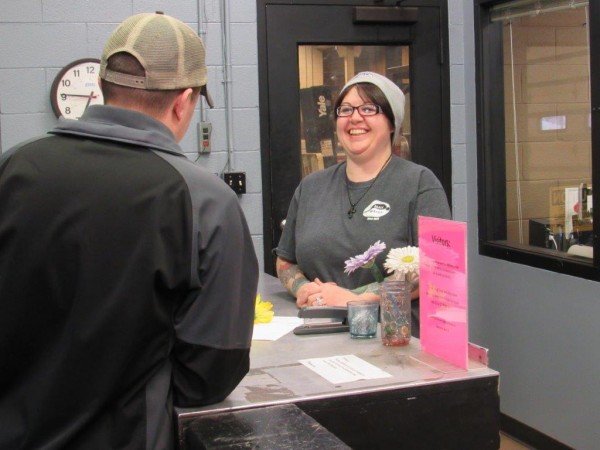 What are the greatest challenges of your role?: "The greatest challenges are when trucks aren't available due to weather, holidays, etc. I hate having to make that call to our customers that I can't find a truck as soon as they need their product. Since I assist a lot of people throughout the company it can be overwhelming when everyone wants their information first – LOL."
What do you enjoy most about what you do?: "I love the interaction with our customers, vendors and trucking companies. I have developed many friendships outside of Max Weiss Company and I'm very fortunate to work with some amazing people. I also enjoy the problem-solving, as I interact with every department companywide to help out."
A Milwaukee native, Lea lives in West Allis (a Milwaukee suburb) with her 15-year-old daughter, Jayde ("the most awesome girl ever"). They share their home with two dogs and two cats. Lea enjoys music, shooting pool and operating a small crafting business.
Best of all, she's marrying her high school sweetheart in July 2019 … a relationship rekindled in November 2018 after not having spoken with each other for 20 years.
Who says there's no such thing as a happy ending? We wish Lea many happy anniversaries in the future – both with her new husband and, hopefully, with all of us at Max Weiss Company.