Lakeshore Chinooks Sponsorship 2019
If you're a true baseball fan, the name Robin Yount means something.


Yount was the phenom who joined the Milwaukee Brewers at age 18, and won two Most Valuable Player awards during a 20-year career with the team. He entered the Baseball Hall of Fame in 1999.

You'll also know – again, if you're a true fan – that Yount wore the number 19.

Yount is a part-owner of the Lakeshore Chinooks, Milwaukee's entry in the 20-team Northwoods League. The Chinooks are calling this season the "Summer of 19" … and Max Weiss Company is excited to be part of it!

We once again are a corporate sponsor of the Chinooks, whose unpaid college-age players compete at Kapco Park in Mequon (a northern Milwaukee suburb). The team provides an affordable, fan-friendly local baseball experience.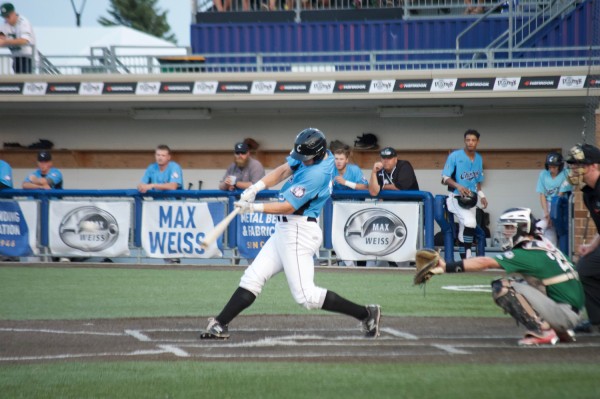 Our banners hang next to the dugouts at Kapco Park, and are often visible during TV shots.

Max Weiss Company is announced throughout the stadium as sponsor of the seventh-inning stretch, too. Great to be able to contribute to people's health!

Moreso, it's fun to support an organization that the community embraces. Given the metal rolling, beam bending and steel fabrication we do for stadiums and arenas, and that our friends at Kapco Metal Stamping own the stadium's naming rights, we feel right at home.

We're planning a company picnic to a Chinooks game in August. No visit to our plant (yet) from Robin Yount, though. We'd be thrilled to show him the hard work done every day to make our customers feel like MVPs. Given his reputation for hustle and competitiveness, he'd probably understand.