Sometimes, all it takes to start a ball rolling is a personal story.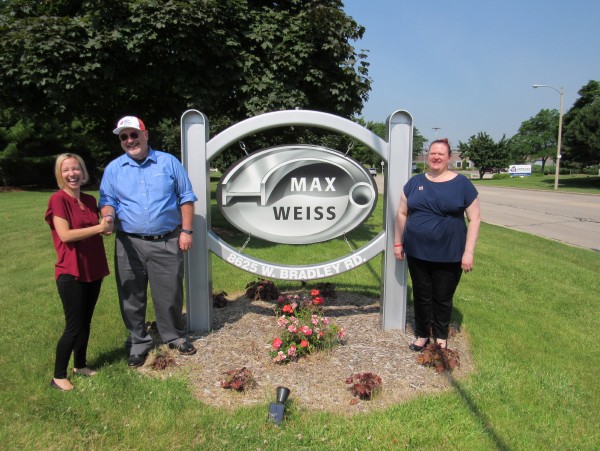 Kate Klister, our accounting and human resources guru, has a history of heart disease in her family. Heart attacks and strokes have claimed several close relatives. She's also watched friends suffer from the #1 killer in America: heart disease.
"Heart issues are bigger than most people realize," Kate explains. "They can hit anyone at any age."
Being a woman of action, Kate wasn't content to let the issue sit … literally.
She's leading our involvement in the 2019 Greater Milwaukee Heart & Stroke Walk, Sept. 21 at Veterans Park on the beautiful Milwaukee lakefront. We're putting together a Max Weiss Company team to walk three miles, joining probably thousands of like-minded proponents.
Our team has a $5,000 fund-raising goal. We're already at $1,000, thanks to some early birds asking their friends and families for support.
The American Heart Association holds Heart & Stroke Walks nationwide. Up to 1 million participants are expected. The Milwaukee event hopes to raise $1.75 million to support research into heart disease and stroke – which, by the way, is not far behind heart disease as the #5 killer.
Sure, most of our in-house discussions center around metal fabrication, sheet metal forming and beam bending. Yet, when we announced our Heart & Stroke Walk participation at a recent weekly "Pit Stop" meeting of the entire Max Weiss Company team, several employees jumped in immediately. We hope for more. Let's face it: Everyone knows someone who has died from, or been struck by, heart disease or one of its deadly variations.
The Heart & Stroke Walk is part of a larger wellness initiative here. We're remodeling an interior room into a "wellness office" featuring a stand-up treadmill desk. We're eager to see how many people can think on their (moving) feet!
The vending machines in our break area are likely headed for extinction, replaced by newer models with healthy snacks. Our internal calendars will soon note "Salad Wednesdays," to encourage everyone to enjoy a lighter lunch at least once a week.
A bigger picture is at work. This push is about engaging our whole team to be aware of everyday choices. Too many bad ones can lead to outcomes such as heart disease and stroke – which not only affect you, but everyone else in your life.
A few changes, here and there, can extend one's life and create opportunities to enjoy it more fully. It's just about being conscious in simple decision-making.
Walking, for instance, is an easy activity that yields tremendous health benefits. It's why we're so excited about the Sept. 21 Heart & Stroke Walk. Positive change often starts small … and always involves a first step.


Want to support our Max Weiss Company Heart & Stroke Walk team? Donate at https://www2.heart.org/site/TR?fr_id=4288&pg=company&company_id=217692.