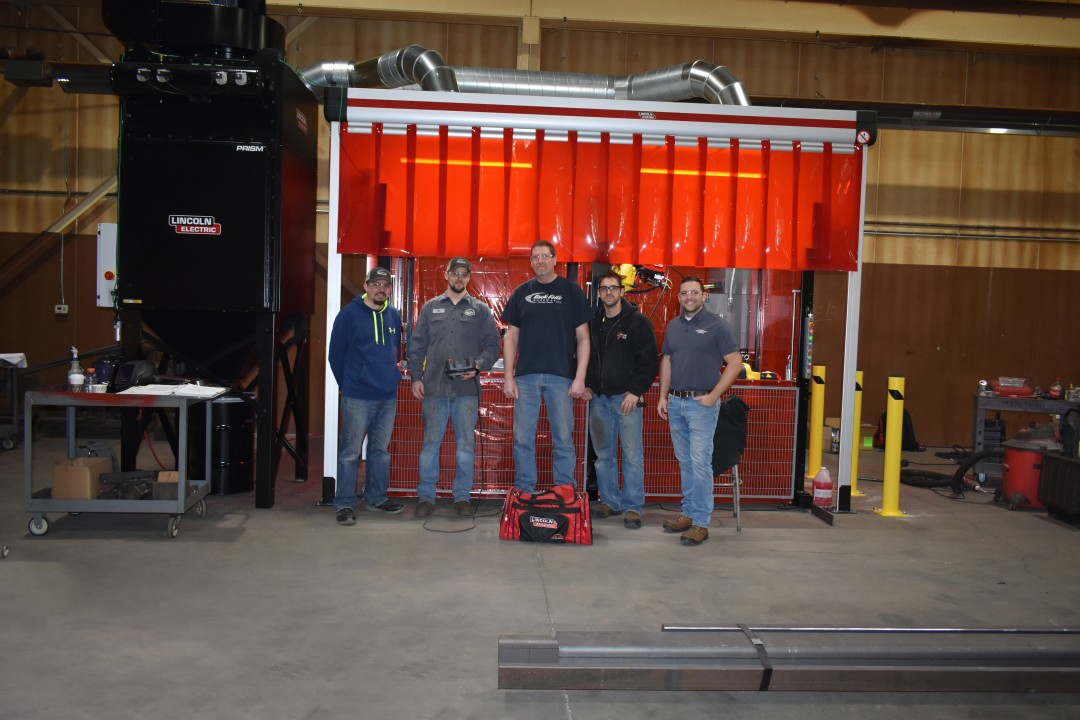 If your Christmas was anything like ours, 2020 is off to a great start.
Santa was good to all of us at Max Weiss Company … and then some! We didn't have a Christmas tree per se - then again, what he left wouldn't fit under anything less than a sequoia!
We're thrilled to announce our newest piece of high-tech, super-efficient metal fabrication equipment: a Fab-Pak robotic welding system from Lincoln Electric Automation. Its automated processes promise better weld quality, greater dimensional precision and faster delivery.
The FANUC Robot ARC Mat 100iC is a cables-integrated intelligent arc welding robot. Powered by a Power Wave R450, the world's fastest robotic interface, it can work with material thicknesses of 0.6mm and above. Its comprehensive portfolio of welding modes includes nickel, stainless, low alloy and high alloy.
Needless to say, this welding system's arrival is a watershed moment for our custom metal fabrication service. Once fully operational, it will decrease lead times and multiply production for metal fabrication processes, according to Dave Gregg, our Director of Operations.
"This machine does the dirty work of repetitive tasks, such as putting the same weld on the same part, over and over," he said. "It will allow us to serve customers better not only through its accelerated rate of production, but by freeing up a skilled welder for more challenging projects."
We're putting the robotic welder through some initial runs. Obviously, a piece like this takes some getting used to. Our team members Dan Weiss, Dan Bertzyk and Tim O'Brien underwent three days of welding and fabrication training at the Lincoln Electric headquarters in Cleveland.
Once fully operational, we envision the unit serving multiple customer industries: mining, OEM, defense, transportation, and food and agriculture, among others.
From an internal perspective, the robotic welder offers ease of use and minimal maintenance. Even better, it's a boon for employee safety – by automating a repetitive process, one sometimes involving uncomfortable ergonomics, risk of worker fatigue (and possible injury) is eliminated.
We're tremendously excited about the possibilities for our new robotic welder. The biggest, of course, is helping our customers through faster, better service. It's a thrill to offer the latest and greatest structural fabrication technology … even when it's delivered by a guy who, if you believe the stories, is centuries old.