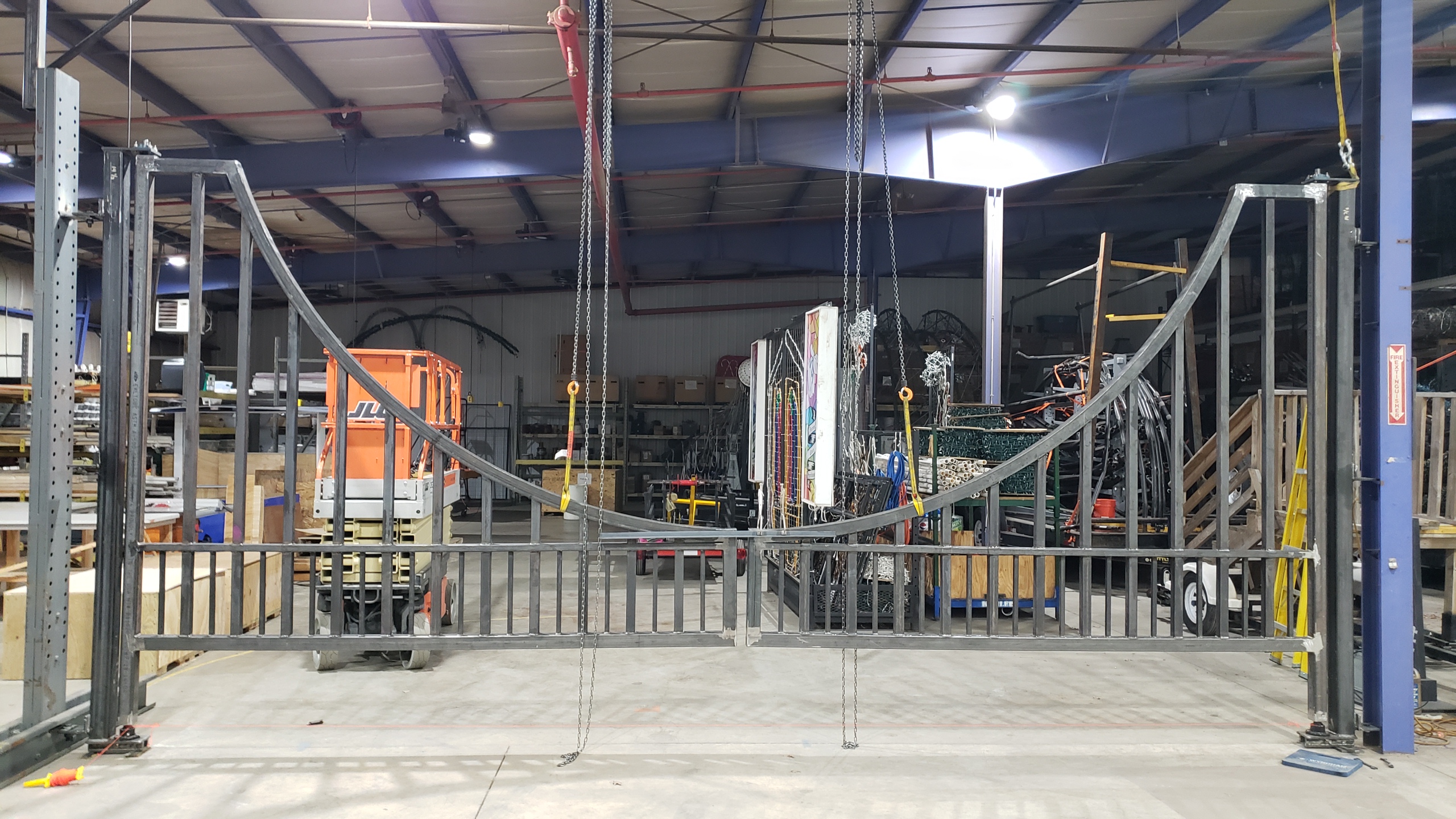 Was Christmas really two months ago? And Thanksgiving three months ago? Yes, believe it or not.
Way back in November, Max Weiss Company completed a pro bono steel tube bending project to benefit a holiday light show at a park in Sheboygan, Wis. Our fabricated pieces would be part of a new security gate at its entrance.
Evergreen Park in Sheboygan annually hosts Making Spirits Bright, a December drive-through show of flashing lights choreographed to music. In 2019, roughly 23,000 vehicles visited the brightly-lit spectacle.
It's festive. It's free. And, it benefits a good cause.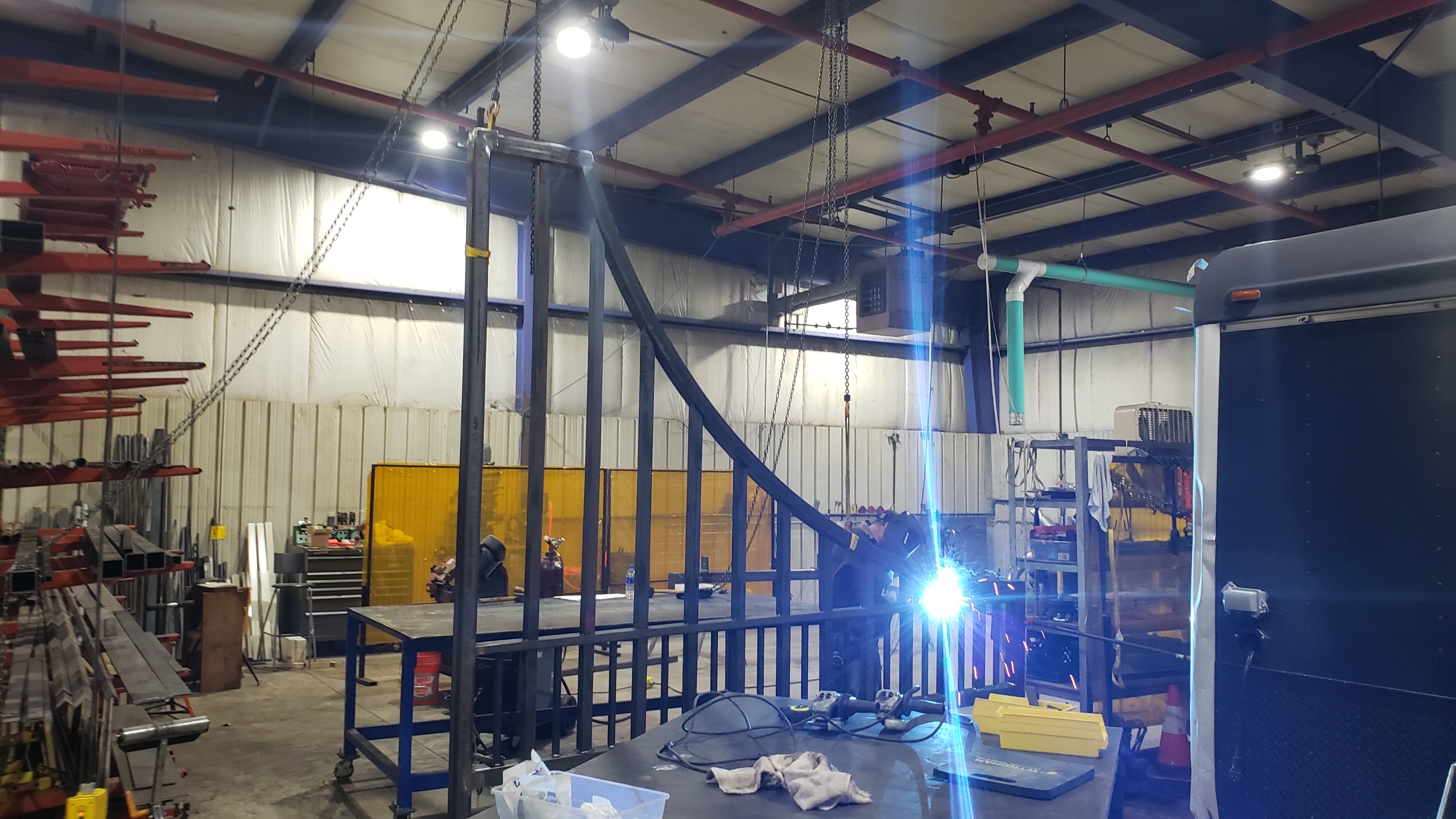 Visitors to Making Spirits Bright are asked to donate non-perishable foods, or personal hygiene items, for the Sheboygan County Food Bank. The organization distributes to 15 local pantries.
An estimated 11,000 people struggle with hunger daily in Sheboygan County.
Making Spirits Bright is co-produced by three Rotary clubs. They decided to add a gate to Evergreen Park in 2019 to improve security and safety.
The organizers did a lot of the work themselves. However, they needed help creating arch segments for the top of the gate.
They approached us. We readily agreed.
The work was pretty basic: two pieces of 3'' x 3'' x  1/8 '' Wall A500 gr. B steel square tube, rolled to a 118-3/4" IR. It didn't take a lot of time, in the big picture of metal forming, plate bending and steel welding. Yet, the pieces were a key component of the new gate.
The Rotarians had aimed for installation by Thanksgiving. Unfortunately, they encountered delays. They hope to install the gate by May 1, when Evergreen Park opens for the season.
Better late than never, right?
Even though our tube bending was free, we were glad to do so. The Rotarians' focus on helping the less fortunate – people without enough food – is admirable. So, call it the Christmas spirit at work. Call it helping others.
Or, just call it the right thing to do.
Making Spirits Bright collected nearly 50 tons of goods in 2019. The prior year, the initiative funded the purchase of a refrigerated truck for the Sheboygan County Food Bank, allowing distribution of fresh meats and produce.
December 2020 sure seems a long way off. Yet, if you're in the Sheboygan area next holiday season, pay an evening visit to Evergreen Park. Take in the spectacle of Making Spirits Bright. Donate some items to the county food bank.
It's a small gesture, sure … yet they all add up. Our bending two pieces of 11-gauge square tube was one part of a larger project. Everyone contributes a bit … and soon everyone has more.