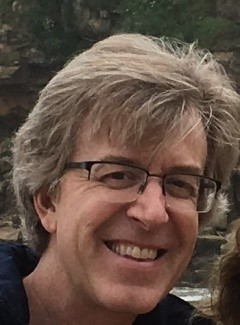 Ever have one of those "too good to be true" moments?
We did, recently, regarding the newest member of the Max Weiss Company team.
You always want people who are "qualified," right? Well, this term barely begins to describe Michael Bollero, our new Senior Relationship Manager.
Mike has been in the steel industry for 20 years. He spent 18 of those running National Metal Fabricators, his own metal fabrication company.
Mike knows all the ins, outs, ups and downs of steel fabrication and metal forming. If you want to talk about tube bending and steel bending operations, he's your man.
Understandably, we're thrilled to bring on board a guy who really gets what our customers – current and prospective – want in a metal fabrication partner. As top dog at his prior company, the buck for customer satisfaction stopped at his door (to paraphrase former President Harry S. Truman).
"I've spent a large part of my professional career in the metal fabricating industry, and have known Max Weiss for many years," Mike said. "With the cessation of my company (National Metal Fabricators), an enterprise in a somewhat similar business, it seemed natural to connect with another leader in the industry. Max Weiss is solid and well-respected. Its people are talented and enthusiastic about their mission."
Somehow, we have a feeling that Mike will fit right in.
He's also a bit of a technology whiz. Prior to entering the metal fabrication world, he was Director of Technology and General Manager for an industrial software firm. He holds a B.A. in computer science from Northwestern University. In other words, he'll be a valuable advisor to keep Max Weiss Company abreast of never-ending technological leaps and bounds.
Based in Batavia, Ill., Mike has a broad network of industry contacts. He's exceedingly well-positioned to bring in new business, while strengthening existing relationships. It's the kind of chops one develops only after many years in an industry. Some of the best "qualifications" are those you just don't learn in a classroom.