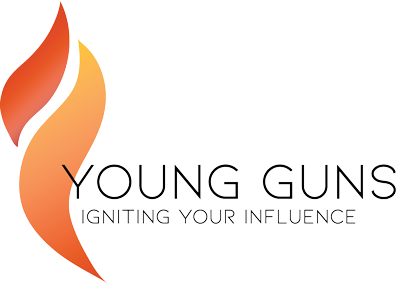 No one can predict the future with certainty. An awful lot of prognosticators, though, observe demographic trends and forecast that companies will face a significant labor shortage in future decades.
As an employer, you can cross your fingers and hope for the best. Or you can act to ensure that, whatever the future holds, you'll have employees to keep operating.
Max Weiss Company recently opted for the latter.
We're a founding sponsor of Young Guns, a new organization of original thinkers and disruptive innovators. Its leaders are in their 20s and 30s – exactly the people we want to know, to learn how best to connect with young people interested in career paths of steel fabrication, pipe bending and hot rolling.
This isn't our first outreach to the next generation. Max Weiss Company is involved in Be the Spark, a program of business education tours conducted by the Metropolitan Milwaukee Association of Commerce. We host annual plant tours with elementary school students, who get a firsthand look at potential careers in metal bending and fabrication.
Young Guns is a different demographic … which caught our interest. We attended the group's kickoff event in February 2020. Three hundred of our closest friends joined in. The energy was palpable - the feeling, mutual. Anything seemed possible.
Here is how Young Guns describes itself, in part: "The Young Guns Movement brings you influential thought leaders, game-changing subject matter experts and free-thinkers that are changing how business gets done … The Young Guns Movement is here to inspire, engage and lead. Are you ready to join us?"
No telling where Young Guns will go. The important part, from the perspective of an employer looking ahead, is we have a seat at the table.
The sponsorship is an investment in our future talent pipeline. Plus, it's fun to be associated with a group of young leaders who are smart, perceptive and pretty darn cool.
Our employees are true steel bending and tube bending professionals. Our customers depend on their abilities. By supporting an organization such as Young Guns, we're taking aim to ensure our customers remain well served for many years to come.