Can "monkey business" be good for business?
Well, sure … as long it's activity connected to monkeys (the agile furry creatures that climb trees) rather than acting like them. In fact, we recently completed a significant bit of monkey business at Max Weiss Company – and are quite proud of it!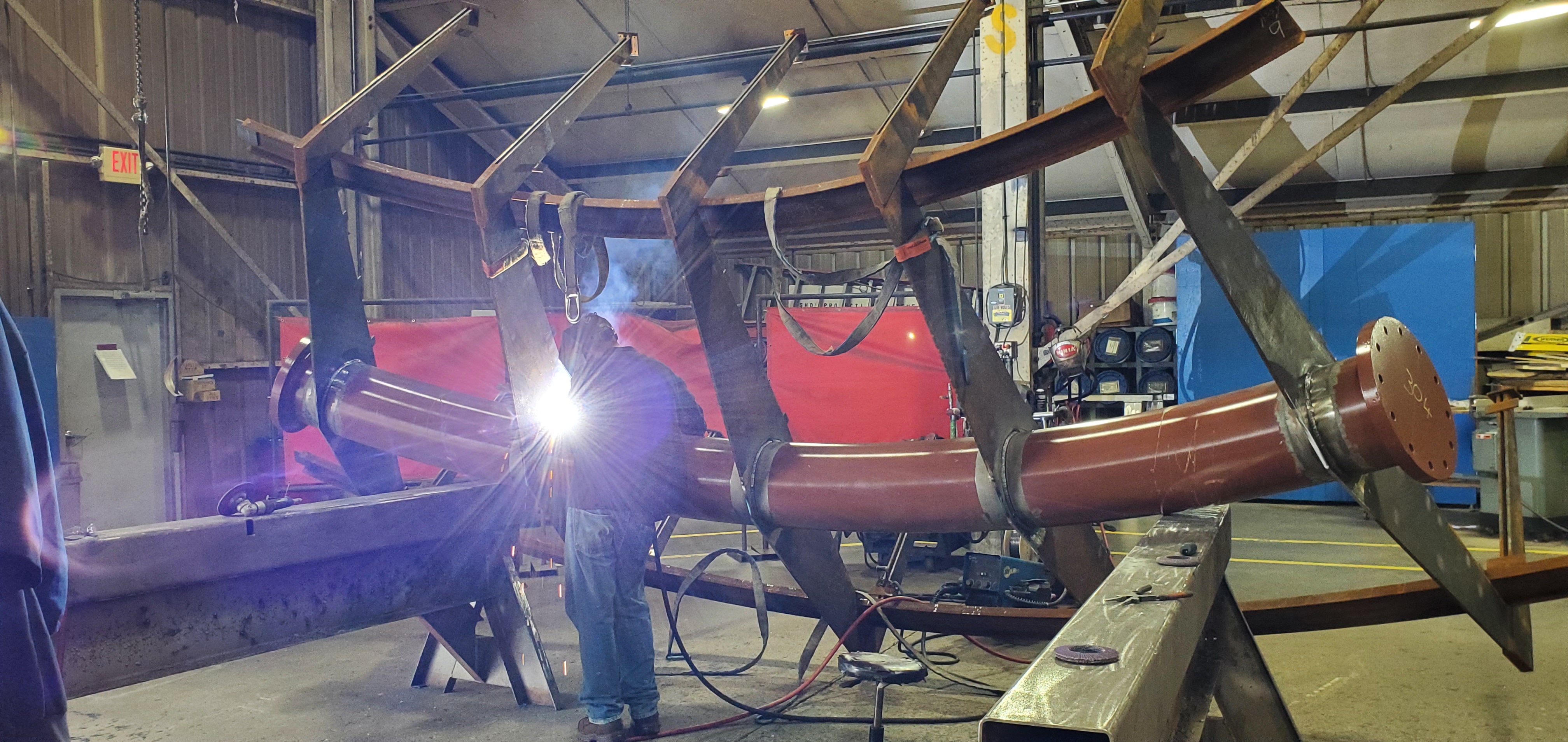 Our master metal benders rolled more than 400 pieces for a new primate exhibit opening in 2021 at the St. Louis Zoo. The project took 5+ months to complete … and trust us, there was no monkeying around!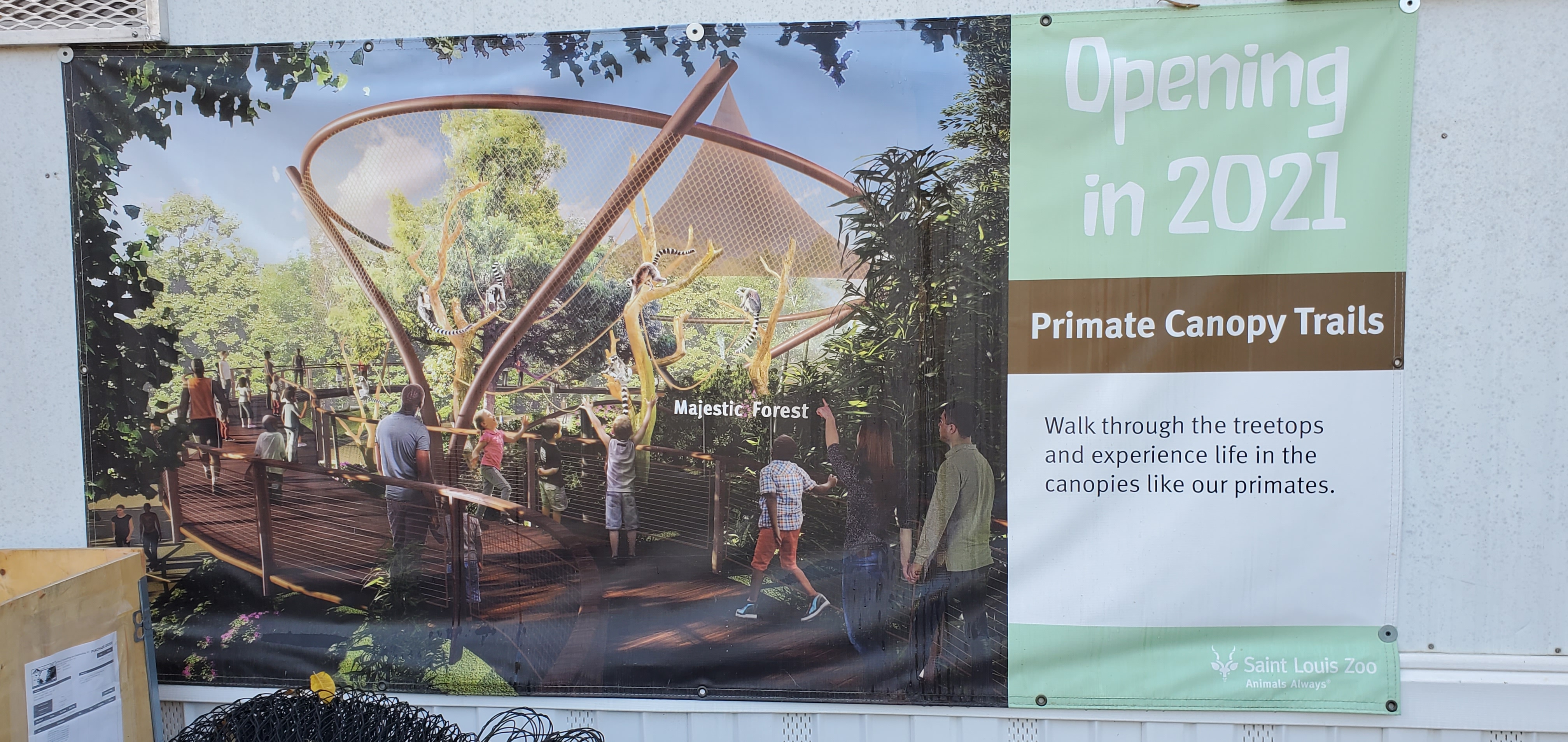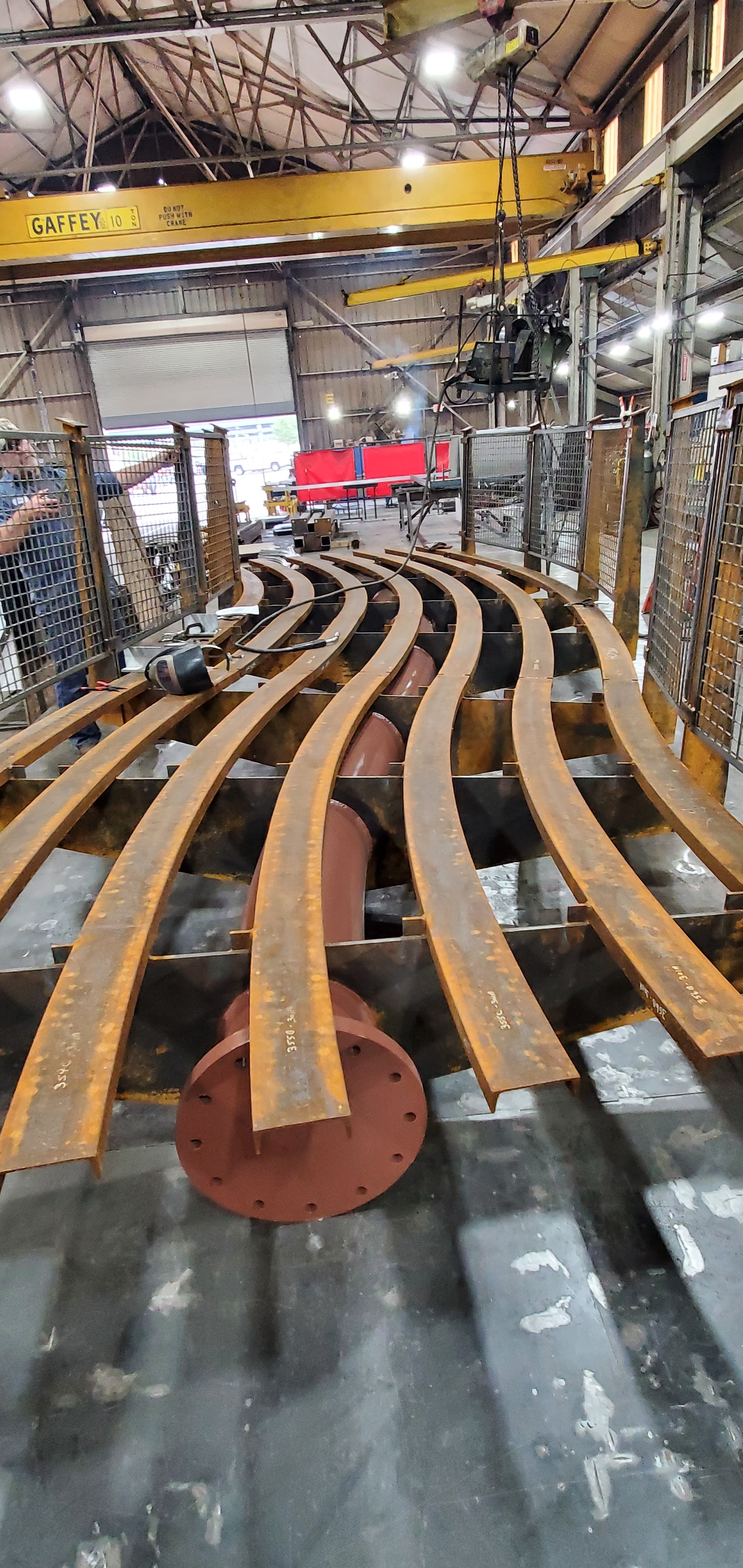 The new Primate Canopy Trails at the St. Louis Zoo will allow more than 40 primates to spend much of their time outdoors, climbing trees and structures just like their wild cousins. It's a welcome change from the indoor habitats at the zoo's Primate House, which opened in 1925. Based on its layout, up to 70 different outdoor habitat configurations are possible, offering a wealth of physical and mental stimulation for the collection of monkeys and lemurs.
Zoo visitors will be able to walk around nearly the entire exhibit, and even view the primates at treetop level via an elevated boardwalk. It's a win-win for the animals' health and quality of life, and the 3 million people who annually visit one of the nation's oldest free zoos.
Our metal rolling and metal forming gurus created many of the pieces for a winding pedestrian walkway that snakes around the exhibit. Their pipe bending and bar bending talents were put to the test shaping structures for the primates' play area, and curved poles that will secure netting separating the zoo's visitors from its inhabitants.
The walkway work required extra close attention. The structure's platform base used 141 pieces of 6" channel A588 Cor-Ten weathering steel, bent hard way. The "spine" of the walkway used 20 pieces of 14" OD x .500" wall pipe.
Now here's the rub: With more than 160 pieces total in the walkway, no two were the same in terms of radii/arc length! The radii specs ranged from 18' CLR to 30'6" CLR … and each piece was different! "Attention to detail" understates the nature of this metal bending.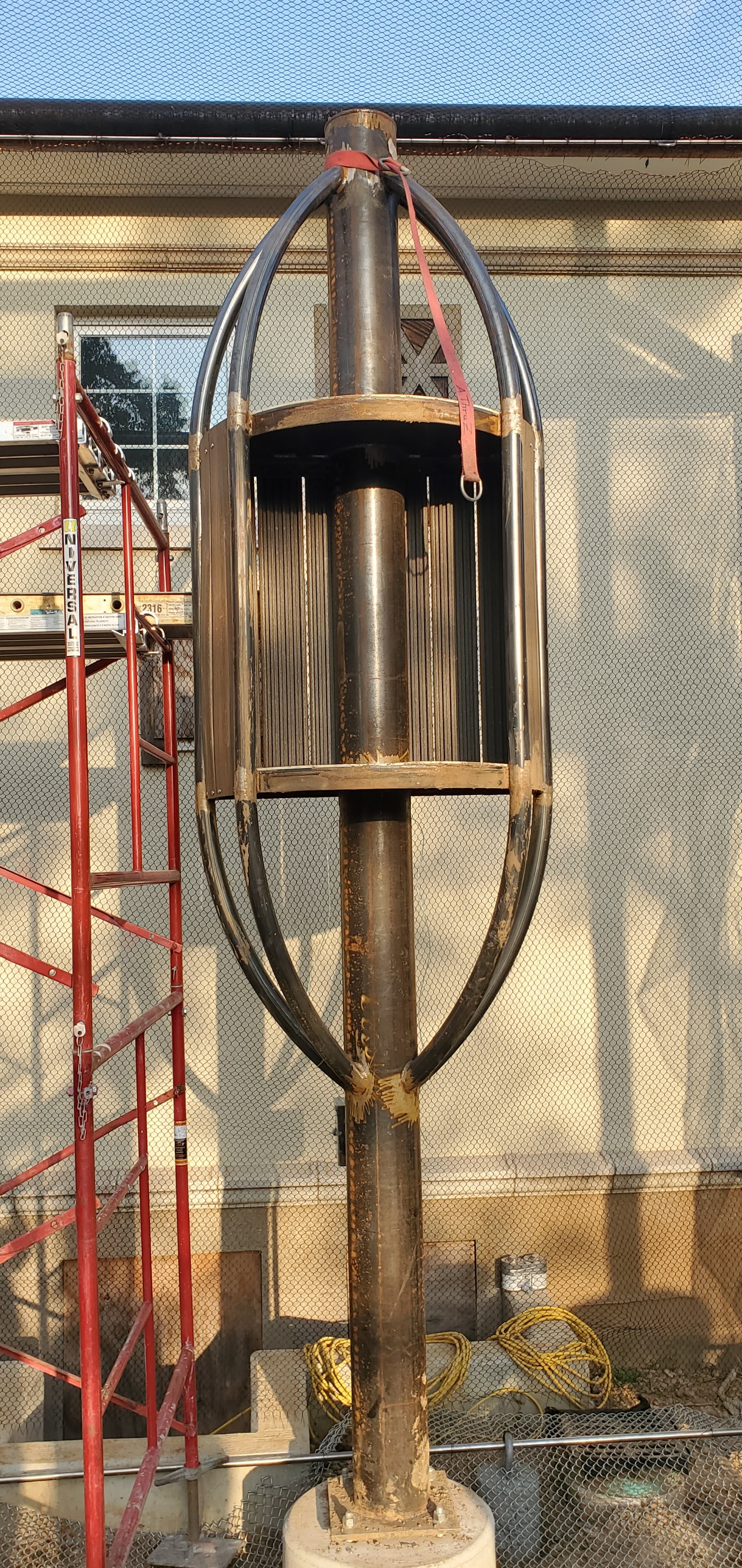 The habitat area uprights (brown painted pipes in photo) were 12 pieces of column pipe 12" x .375", wall bent to radii from 4' CLR to 8'5" CLR, with straight tangents on each end.
We finished the habitat area structure with 16 pieces of 8" x .322" grade A847 weathering steel wall pipe, rolled to radii from 15'2" CLR to 40'11" CLR. Notice the oblong "bean" shapes that attach horizontally to the uprights in the photo – suffice to say, this rolling was a very precise operation!
Primate Canopy Trails has 16 play pods for its residents to enjoy (shown in photo). These required 128 pieces of 2" pipe and 32 segments of 2x2x1/4" angle, all weathering steel.
Finally, we rolled a load of ½" round and 1" round stainless bars to hold the netting around the exhibit (as shown in the project rendering). A few miscellaneous pieces – ranging from 4" pipe to 6x4 rectangular tubing – rounded out the metal forming mania.
We thank our project partner, The Gateway Company of Missouri, LLC, and its General Manager, Craig Wehrmann, for inviting us to participate in this challenging project. Our work will make Primate Canopy Trails a "must see" for zoo visitors, and help preserve endangered primate species for future generations to appreciate.
Monkey business? OK, we'll admit that, after this project, we've gotten pretty good at it!