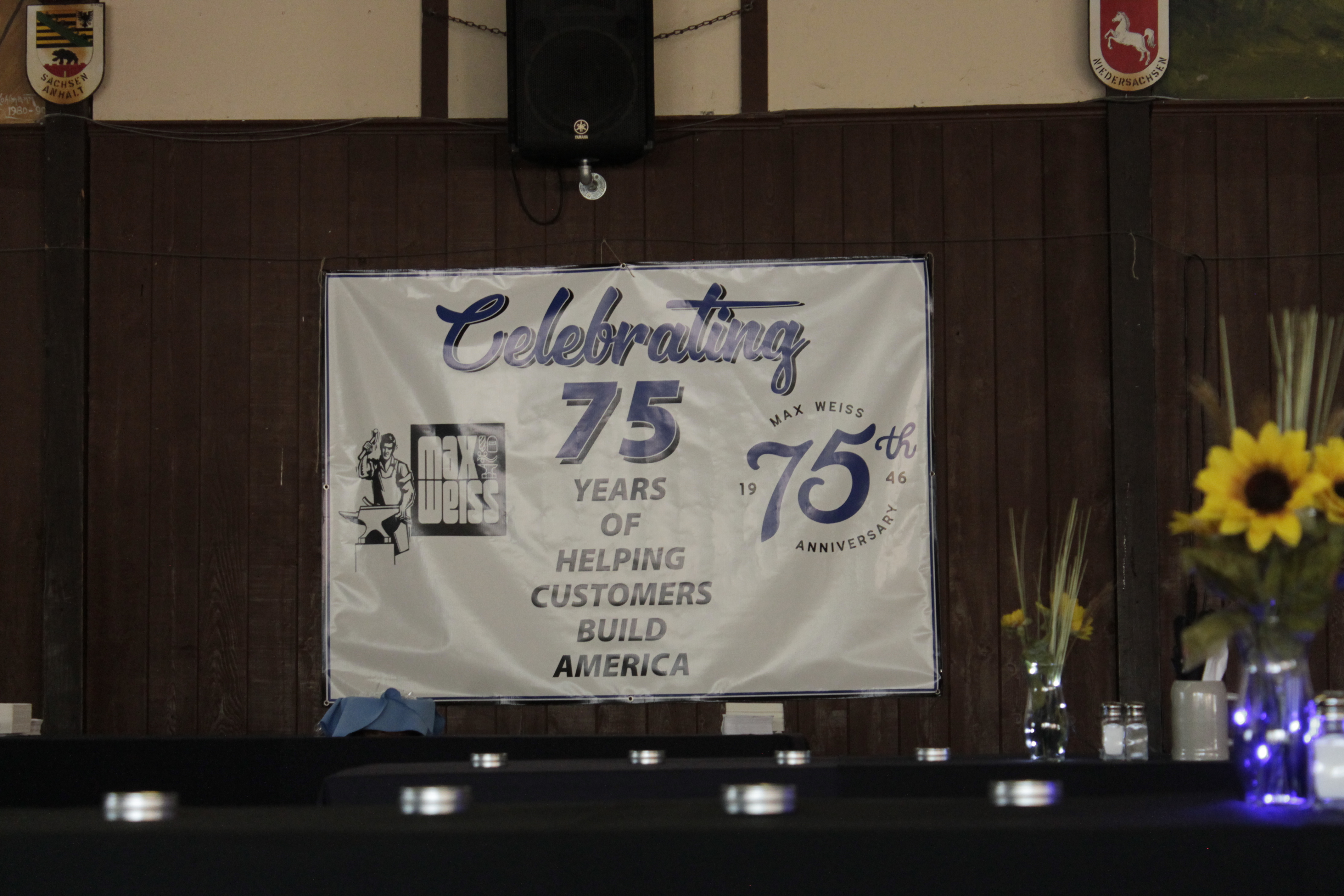 Many occasions are worth celebrating. Some are really worth celebrating!
This year marks 75 years in business for Max Weiss Company. That's right, three-quarters of a century. Momentous, in fact, on many levels.
Few companies last this long. For perspective, two-thirds are gone after 10 years, according to the latest statistics on business survival. Half don't make it to five years.
Yet, Max Weiss Company, founded in a humble Milwaukee blacksmith shop in 1946, is still alive and thriving in 2021!
Think this isn't an occasion worth celebrating? Oh, we did - and how!
More than 120 employees, retired employees, customers, vendors and other associates gathered recently at the Bavarian Bierhaus in Milwaukee for an Oktoberfest-themed 75th anniversary party. For five hours, we celebrated the legacy and longevity of Max Weiss Company, which has shaped the skylines of America for 7-1/2 decades.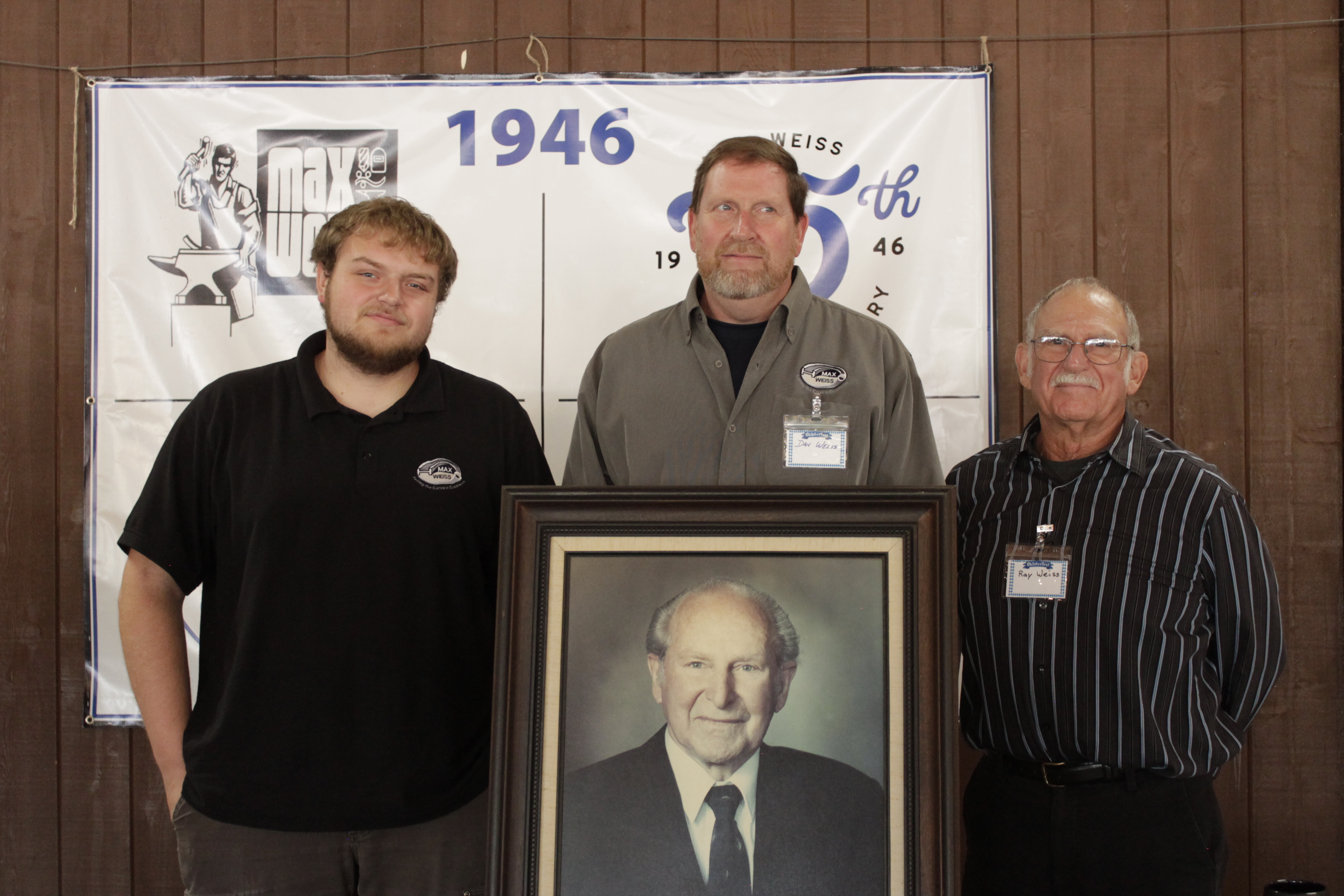 Mostly, though, we celebrated the people – all those who learned metal rolling and forming, and took pride in their metal bending and metal fabrication acumen. In other words, the hundreds of employees who have made Max Weiss Company a roller-bender of choice in the market.
See, in our business, "close" isn't good enough. Bent and formed pieces have to fit perfectly. There's no middle ground. Steel and other metals aren't malleable. A few millimeters off here, a few there … and they're no good. Start over.
Thus, the people who do the detailed designing, the precise pinpointing, the fine-tuned forming … are artisans. Their craftsmanship has kept Max Weiss Company going. We celebrated them.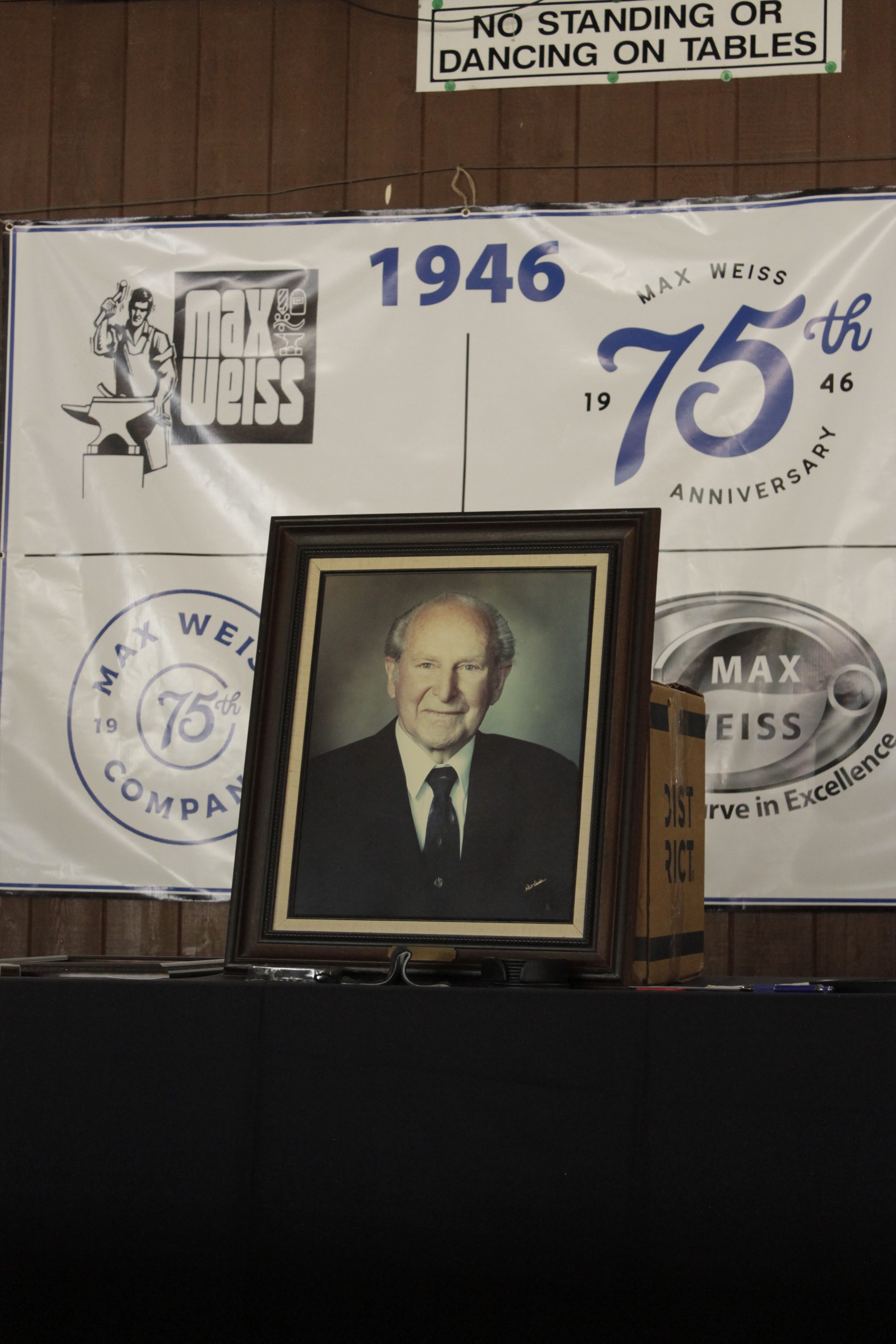 Seventy-five years ago, our founder set the example. Max Weiss Sr. emigrated to the U.S. from Germany. He came from a family of blacksmiths. He inherited a few tools and, upon reaching adulthood, started a one-man shop. The rest is history.
Four generations later, the Weiss family still owns our company. Unlike so many other family-owned small- and medium-sized businesses, they didn't sell out to a larger operation, or liquidate during tough times. They put trust in the people they employed. It's a legacy worth celebrating.
Back in 1946, the U.S. was seeking normalcy after a devastating world war. A gallon of gas cost 21 cents. Average annual income was $2,600. Department stores began selling a new product called "Tupperware."
Max Weiss Sr. began his entrepreneurial journey in this much, much different world. He started small, and without a great deal of resources. Dedication and perseverance were his biggest assets. He would likely be immensely proud of how his company grew, and prospered, and employed so many hard-working people.
Seventy-five years is a long time in the business world. We can't speak for Max Weiss. Suffice to say, we share in the pride that he would be so deservedly feeling.