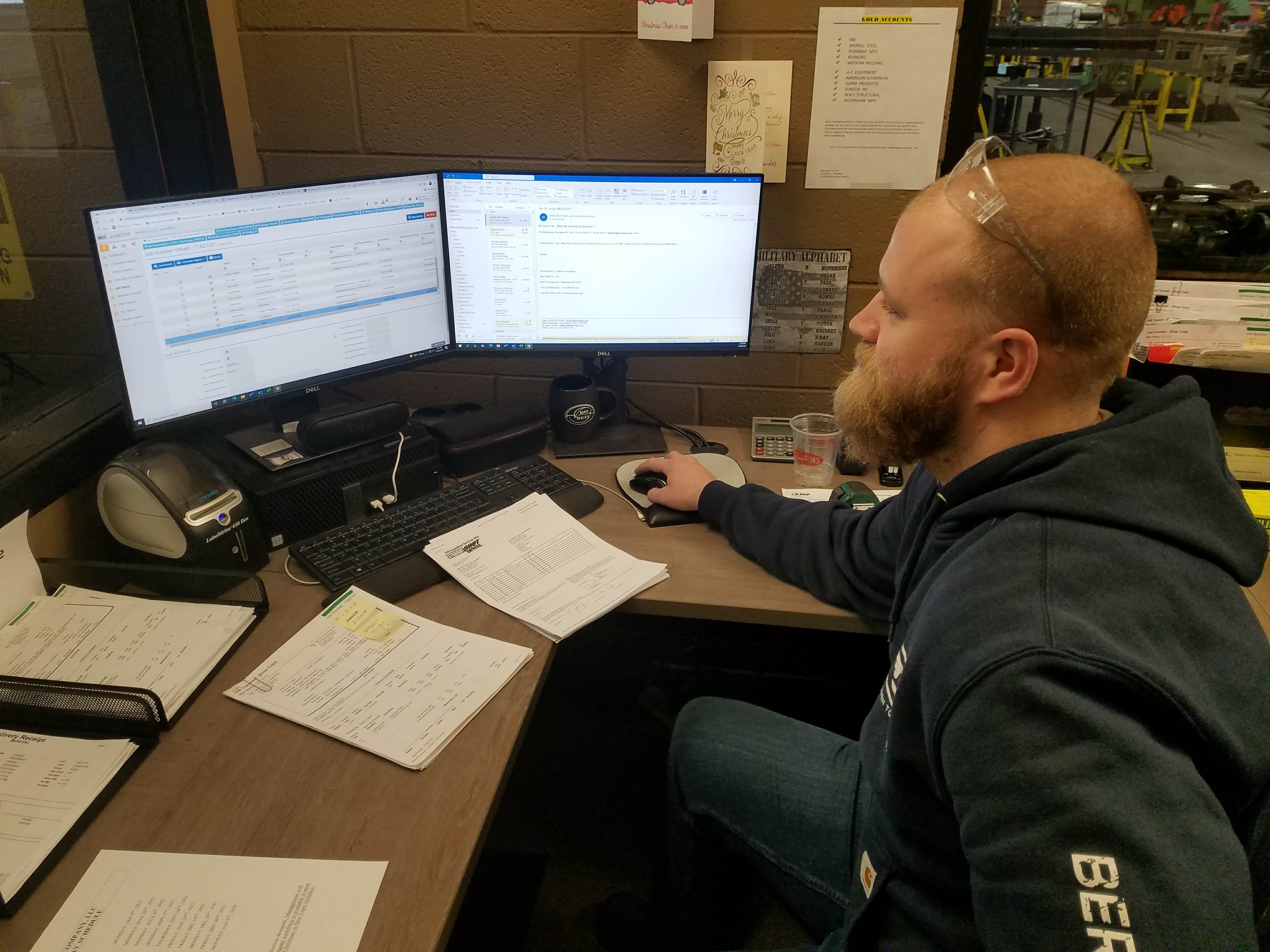 Bryan Brooks admits to being a bit shy. He's worked on becoming more outgoing.


He has no choice now.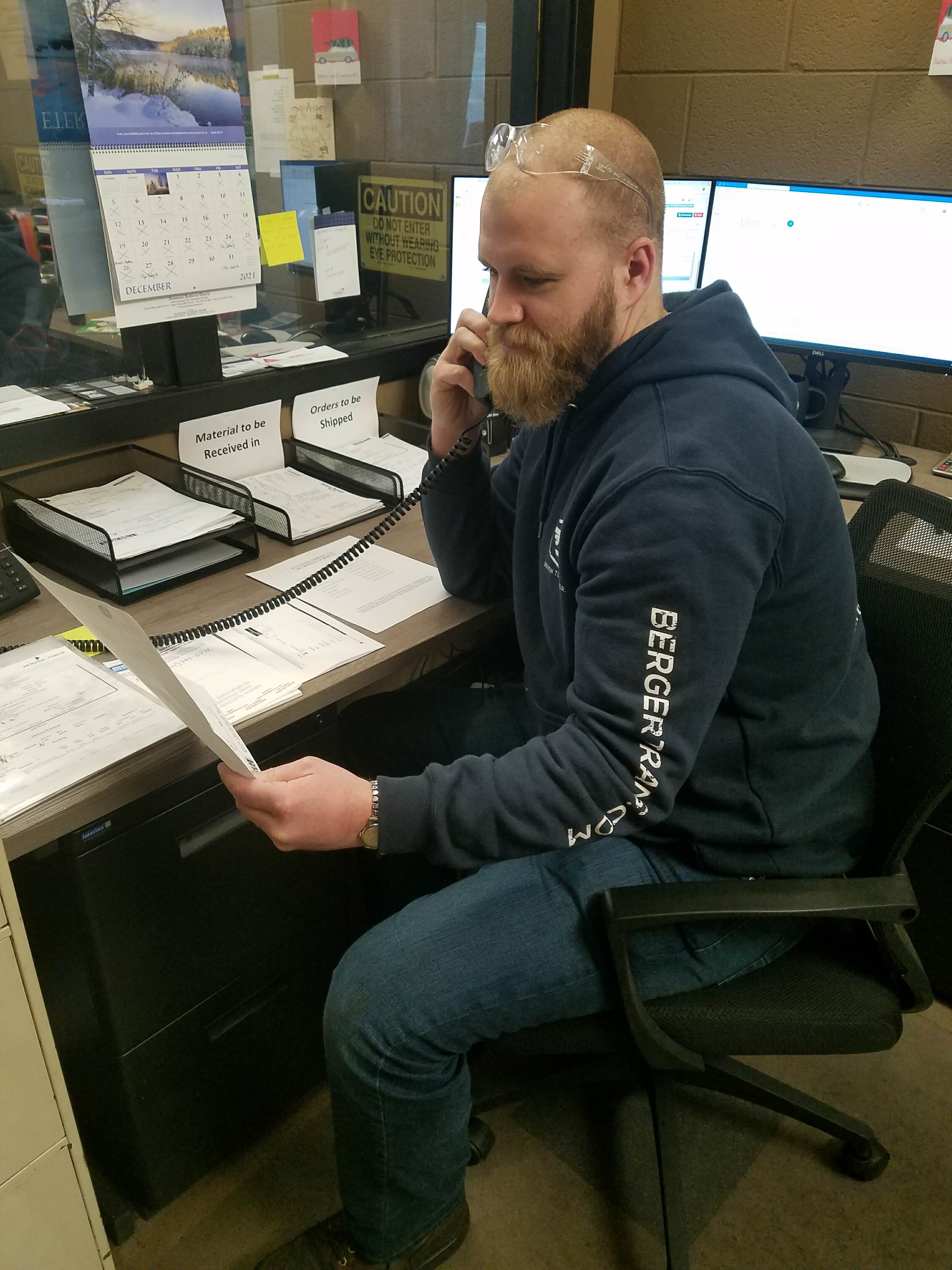 As the new Logistics Coordinator at Max Weiss Company, Bryan is one of our most front-facing employees. He's on the phone regularly with trucking companies, scheduling deliveries of finished products. He's accepting and recording materials delivered to our plant.


He's walking the production floor, talking with our metal bending and metal fabrication professionals about progress on different jobs.

Bryan acknowledges the value of leaving one's comfort zone from time to time, even if it doesn't come naturally. In his new role, he interacts with others constantly.

"I really enjoy the people that I work with," he says. "We all work really well together and make our jobs easier for each other."

Bryan might have hidden juggling skills. Consider this: When not talking with others, he's busy preparing paperwork for deliveries. Researching how to ship finished products for on-time delivery - and in the most economical fashion, too. Physically loading and unloading trucks.

In short, he has a lot to track. Logistics is critical in a metal rolling and forming facility, which relies on materials – raw and finished – coming and going on time.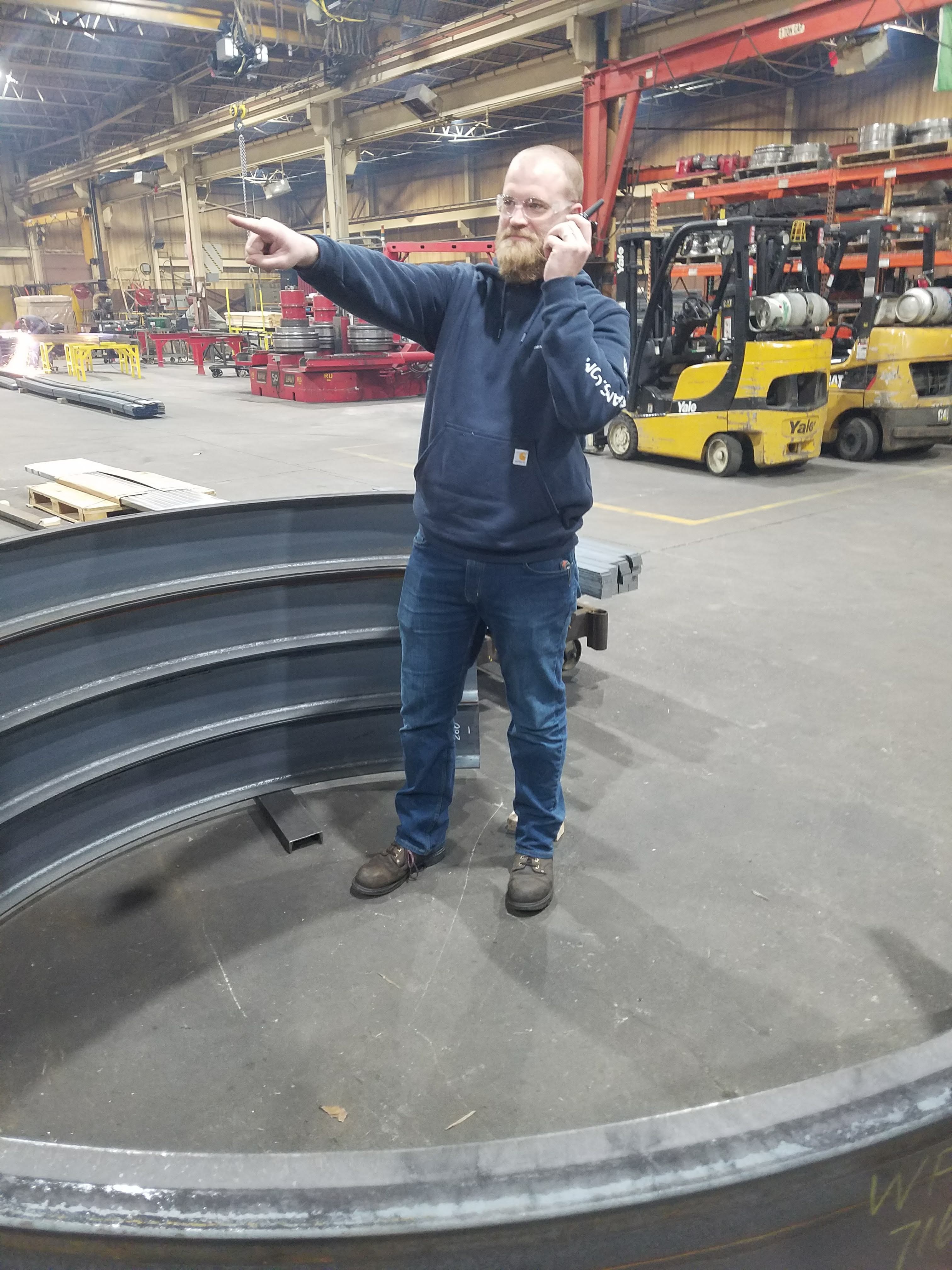 Bryan came to us from Burton & Mayer, a large Milwaukee-based printing operation. He handled logistics there, too. The products were always paper. The trucks were always closed-top vehicles. "Sameness" began to apply.

It no longer does.
"Now I get to work with a wide range of different trucks and trailers, with a completely different product that's new to me, which is fun," he says.

Bryan graduated high school in Menomonee Falls, a Milwaukee suburb. He attended college for a while, studying kinesiology. He found his passions shifting … which led him to logistics. He still flexes his mental and physical muscles, just to different purposes.

Bryan and his wife, Ashley, live in Germantown (another Milwaukee suburb) with their two young sons. He recently started a new hobby: rehabbing old furniture for the family's home.

Life is busy, and will only become more so. Hopefully Bryan can still escape for deer hunting every fall. He calls it "a must."

Some traditions shouldn't change. People can, though, and wind up finding success in places they never might have expected.