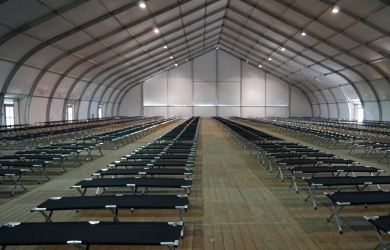 Ever go to an event in a really big tent, and look around, and think, "Wow, this is quite a structure?"
For the record, it very likely was a product of Rekord Tents!
Rekord Tents specializes in large, customized tents. They are, for all intents and purposes, buildings – made to withstand harsh weather and other abuse, while still offering the flexibility to be taken down and reused as needed.
These structures rely on strong, sturdy aluminum poles and supports … and Max Weiss Company is honored to be the only metal bending company in the U.S. that Rekord Tents trusts with these absolutely-critical components!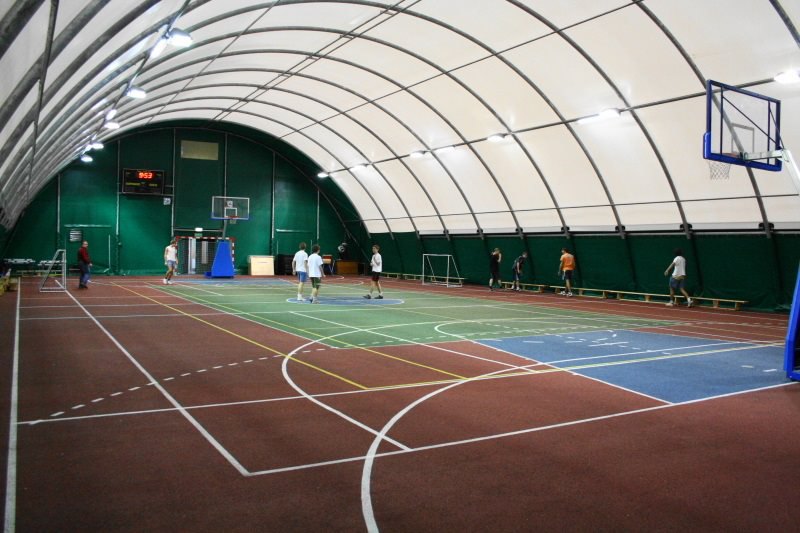 We've been bending a lot of 15" aluminum extrusions, 15 feet in length, to accommodate the many curved walls and roofs in Rekord Tents' products. Our skilled metal rolling and forming craftsmen developed specialized tooling for the jobs.
Rekord Tents was founded in Poland in 1998 as Rekord Structures. The company has done tremendous business in Europe, and opened a U.S. office in Georgia not long ago. We're thrilled to be its exclusive metal bending partner as it grows its U.S. market share!
Frankly, the number and variety of tents that Rekord Tents produces is astonishing. Many are for temporary use; some, for year-round.
The former covers events such as corporate parties, fairs, concerts and sporting activities (think Super Bowl and U.S. Open). The latter includes uses at schools, military bases, storage halls and sports facilities.
So next time you find yourself inside a large, sturdy tent – maybe at a fair, festival or sporting event – behold the sound design and materials that offer such great protection. If you note a curved truss or rounded support, chances are good it was formed in the Max Weiss Company shop. Our metal-bending masters would never leave your safety or health to chance.
All images courtesy of Rekord Tents