We return this week to an all-time favorite event: the April 12-14 North American Steel Construction Conference!


NASCC: The Steel Conference is one of our industry's largest get-togethers. We've attended nearly 20 years. With thousands of participants, it's a great opportunity to reinforce relationships and build new ones!

We're in booth #1607 at this year's shindig in Charlotte, N.C. Stop by if you're attending! The main hall has more than 250 exhibitors. There's plenty to see. Don't miss the live demos of steel beams being cut, punched and drilled, right on the exhibit hall floor!

Our contingent will be company President Al Sanders, Senior Account Managers Dave Nader and Nick Montijo, and Kurt Ratsch, a former Max Weiss Company account executive. It's the same crew as 2022, when this photo was taken: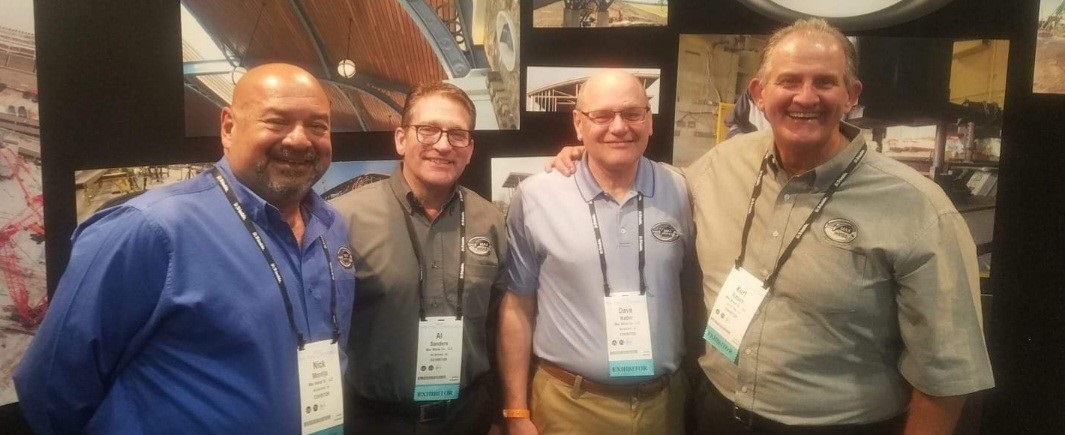 Who attends The Steel Conference? Metal bending and metal rolling providers, like us. Designers. Erectors. Fabricators. Plus, a host of service providers who work with the industry.

It's the type of event to reconnect with people you don't see often. It's easy to strike up conversations with new acquaintances, whether in a class, at a booth, or over a drink after hours. Networking drives business, after all. Everybody knows someone. The relationships formed can lead to new market opportunities, or insights into looming industry trends.

AISC calls this conference "the industry's top education event." It's not kidding. With more than 200 seminars to attend, you'd have to try to avoid coming away without useful knowledge!

The Steel Conference really is a "can't miss" event for professionals in the construction metal forming and structural steel rolling industry. In case you do miss, watch for updates on our company LinkedIn and Facebook pages!

Needless to say, we're excited to return to "the premier event for everyone involved in the design and construction of steel buildings and bridges," as AISC describes The Steel Conference. It's not easy taking half a week away from our office and plant. If it's anything like previous years, though, it will be time well spent!