Greetings AWS Milwaukee Section Members and Friends,

Join the AWS Milwaukee Section on September 21st, Thursday, for a tour of Max Weiss Company, LLC.  A premium Steel Fabricator Located in Milwaukee, Wisconsin.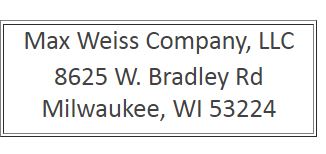 Max Weiss Company started in 1946 as a small black smith shop.Seven decades and four generations of family ownership later, Max Weiss Company is a market leader in large metal forming, with proprietary equipment for large rolled structural steel products, and hot-formed and fabricated metal shapes. They are well known for forming metals to the tightest radii in the industry, with minimal distortion and maximum consistency. They also offer value-added services as being a one stop shop with complete fabrication and welding capabilities.
 AWS-Milwaukee Section t-shirt. Sold only at events and given away as door prizes. Supplies is limited so come get them while you can.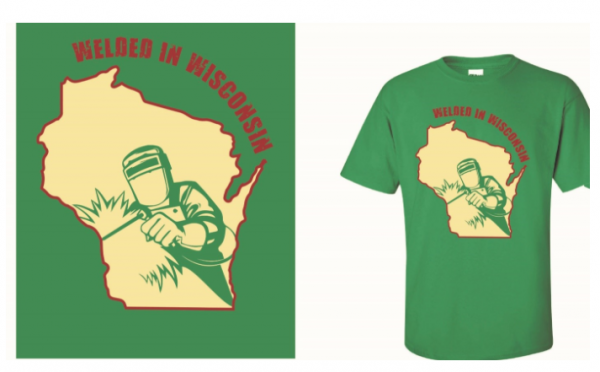 SCHEDULE
Check in starts: 5:00 PM
Plant tour starts: 5:30 – 5:45 PM 
Dinner and presentation: 6:30pm
COST 
Student Cost (if registered online by September 15th): $5.00
At the door cost: $10.00
AWS Member/Guest Cost (if registered online by September 15th): $15.00
At the door cost : $20.00


Help us grow the future of the Milwaukee welding community . . . volunteer to sponsor a welding student's attendance at this event!
 All money from our events funds scholarships for students in the welding field
REGISTRATION


Please help us to plan for our event costs so that we can continue to build our scholarship fund – register in advance!


Register by September 15th


Registering and paying in advance on our website: http://sections.aws.org/milwaukee/
Or contacting: Nathan Liszewski weldit414@gmail.com, or leaving a voice mail registration at 414-364-3919.
DIRECTIONS
Max Weiss Company, LLC
8625 W. Bradley Rd,
Milwaukee, WI 53224
Find us on Facebook: Friends of AWS Milwaukee
We hope to see you there!


Sincerely,
The AWS Milwaukee Section Board