Rectangular Metal Tube Bending and Rolling that Yields Beautiful Results for Buildings in & around Winnebago County.
Architects and Winnebago County building designers welcome working with rectangular metal tubing.
It's strong. It holds paint well. It offers dimensional variety to structures.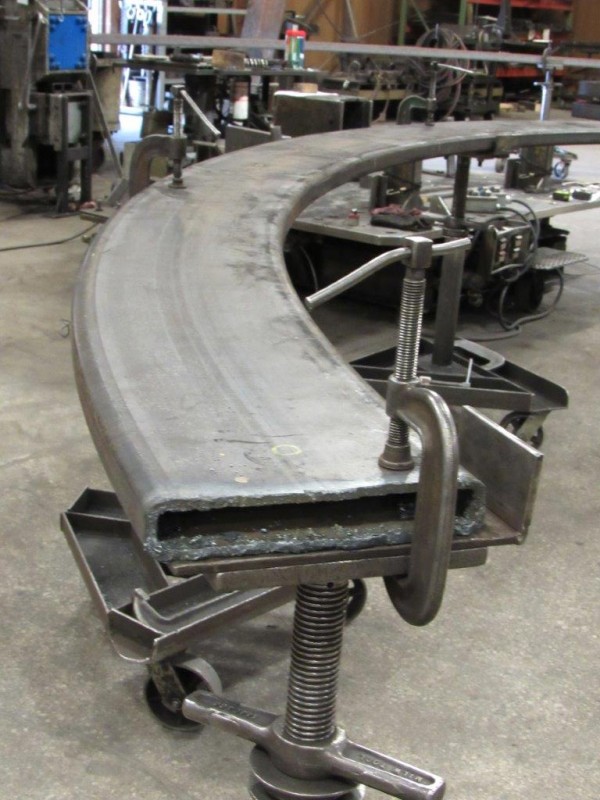 Its visual likeability is heightened when the tubing is curved into a gentle, supple arch.
Forming that arch, though, is not easy. Unlike bending wide flange beams or S beams, rectangular tube bending and rolling carries a whole set of challenges incumbent to its nature.
Chief is that rectangular metal tubing caves in. It's a hollow section, don't forget. The correct equipment, directed by skilled tube bender hands, are essential for rectangular tubing to hold its original dimensions, while remaining flat or square.
Accurate radius? Oh yeah, there's that, too.
Max Weiss Company bends HSS tubing, 2" to 20", all to exact specifications, and without caving or distortion. Whether your Winnebago County building requires a 2-1/2" x 1-1/2" x .148 wall, your product will be ready for use.
Larger sizes? OK. How about 10" x 6" x .313 wall. Regardless of size, you can always expect accuracy from Max Weiss Company.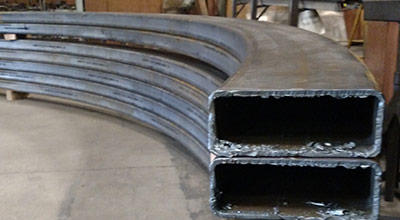 Our rectangular tube bending and rolling knowledge applies to carbon steel, stainless steel and aluminum tubing in Milwaukee, WI but we have our work all over the country and places like Winnebago County.
The Art of Steel Bending
How? Max Weiss Company uses a proprietary mandrel bender system to maintain the tube's integrity. It's a piece of equipment you won't find anywhere else. Less scrap equates to less cost … and more value for you.
Look around. You'll see rectangular metal tubing in Winnebago County buildings, canopies, artwork and elsewhere. Its simple symmetry has its own beauty … which makes it a favorite of those who first idealize the structures.
Contact Max Weiss Company for all your rectangular tube bending, both rectangular and square. You'll marvel at our careful precision and flawless results. You might even call it a thing of beauty.