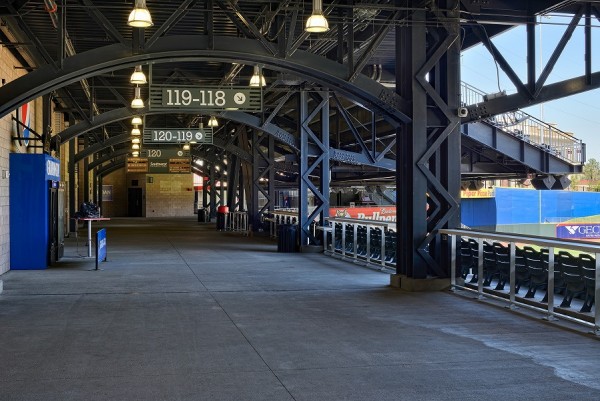 Photo Credit: Brian Wancho
Max Weiss Company was thrilled to be honored recently for its role in a project recognized as among the best built in the U.S. using structural steel
Southwest University Park in ElPaso, Texas – a baseball stadium that houses the El Paso Chihuahuas of the Triple-A Pacific Coast League - received a Merit Award in the 2017 Innovative Design in Engineering and Architecture with Structural Steel program (IDEAS2).
The American Institute of Steel Construction (AISC) runs the annual contest. Its awards are the highest honors bestowed on building projects by the structural steel industry. Excellence and innovation are key criteria in the judging.
Southwest University Park opened in 2014. Its official capacity is 9,500.
All members of the principal project team that built the stadium, including Max Weiss Company, received individual awards for their work. Max Weiss Company provided approximately 50 steel pieces, carefully bent to exacting specifications, used as rolled cords in truss fabrication.
You can see some of them here on the roof of the stadium concourse, where our own Al Sanders (with glasses and sports coat) was taking in the view.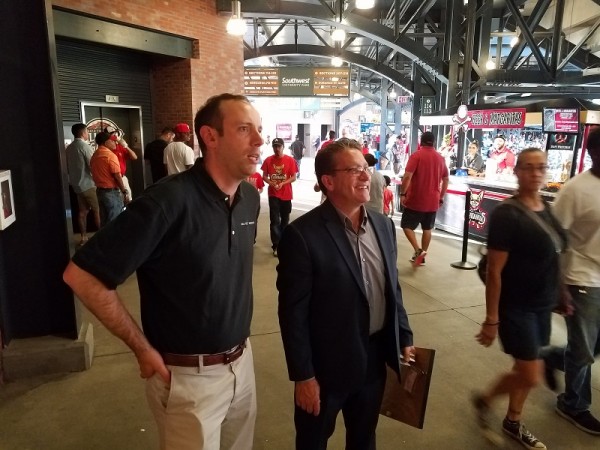 Al was on hand Aug. 15 at Southwest University Park, where he accepted the IDEAS2 award on behalf of Max Weiss Company. These two photos show members of the project team during a pre-game ceremony (Al is third from left). As you can see, Al and the group even made it onto the scoreboard!

The El Paso Chihuahuas are affiliated with the San Diego Padres. Ballpark Digest named Southwest University Park its "Best New Ballpark" in 2014.
How has the stadium worked out for the team? Suffice to say, the Chihuahuas were the 2016 Pacific Coast League Champions in just their third season in the ballpark!



The Southwest University Park project, and other IDEAS2 award winners, were detailed in the May issue of Modern Steel Construction. You can read it here (scroll down to page 17 for Southwest University Park).


Like any typical American firm, Max Weiss Company has a ready share of sports nuts on its team. The opportunity to work on a sports-related project always gets the crew excited. Closer to home, we recently bent hundreds of pieces of structural steel for the new Milwaukee Bucks arena.
What's next? If there's a new stadium or arena being built, chances are good Max Weiss Company is involved. We try to never miss an opportunity to get to the ballpark.