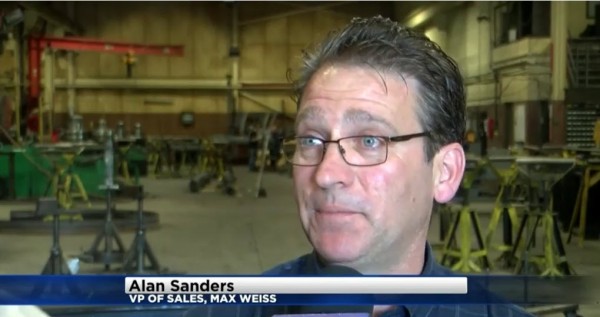 If you read or turn on the news lately, you'll probably learn about new U.S. tariffs on imported steel and aluminum from several foreign countries.
A Milwaukee TV station came to Max Weiss Company May 31 to learn about the tariffs' potential impact on companies that work with these metals.
Our own Al Sanders gave his take on the situation. Steel prices have jumped 20 percent since discussion about the tariffs began months ago, he said during an interview. Work involving large structural tubes, which are made almost exclusively in Canada, could be especially affected, he added.
You can see the entire report here.
Obviously, increased materials costs – for whatever reason - affect everyone in the steel bending, rolling and fabrication industry. We hope the debate over the new tariffs can be resolved amicably, and soon, with minimal impact on our customers.