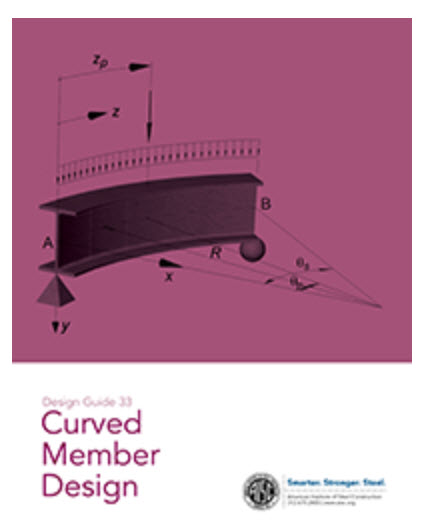 If you've ever wanted to take a REALLY deep dive into the science behind structural steel rolling, bending and fabrication, we've got the book for you.


Behold "Curved Member Design," newly published by the American Institute of Steel Construction. This incredibly-detailed, 166-page treatise is a user's manual on how to create curved steel beams, and a testament to their value to modern structures.


"Despite the widespread use of curved structural steel members, detailed guidance relative to United States design practice is scarce," its introduction states. "The purpose of this publication is to provide design guidance and practical information on the fabrication and detailing of curved members."


"Curved Member Design" took a decade to complete. One look, and it's not hard to understand why – it's absolutely loaded with geometric equations, diagrams, tables and definitions. Oh, and detailed (and actually understandable) descriptions of different types of steel bar bending, and the processes involved.


Max Weiss Company, an AISC member for more than a decade, provided financial support for the project. Our own Al Sanders, Vice-President of Sales, consulted with the author, Bo Dowswell, Ph.D., P.E. (a brilliant guy, by the way).


The volume contains stunning color photos of projects completed with curved steel (including some of ours). The images are seeing-is-believing proof of the product's aesthetic qualities.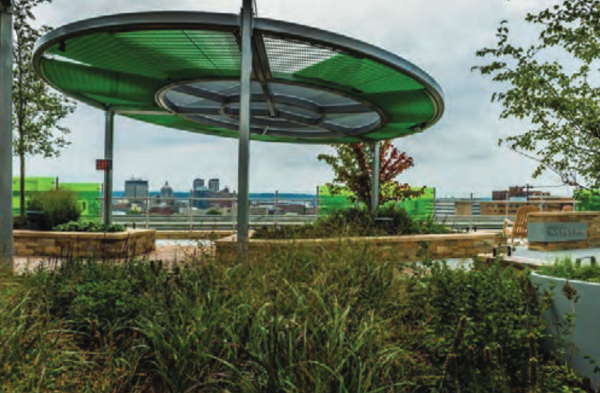 The incredible depth of information in "Curved Member Design," though, makes a rock-solid case that curved metal possesses unquestionable structural integrity. Its value extends far beyond unique appearances. Curved metal allows projects to be designed and built well, and look great.


Why was this volume produced? Essentially, to remind architects, structural engineers and steel fabricators that formed and rolled steel offers unparalleled aesthetics coupled with strength and functionality … without much extra cost. Its value is immense, and potential unlimited.


We're glad to share "Curved Member Design" – just click here to download a copy. Modern Steel Construction recently wrote about it, too.


We're thrilled to join Bo Dowswell, AISC and many other roller-benders in creating "Curved Member Design." It's not what most people would consider light reading … but great things are rarely accomplished without heavy lifting.
DESIGN GUIDE 33: CURVED MEMBER DESIGN DOWNLOAD
PDF 12/3/18 -- Visit AISC.org for the most current guide version