Happy 10th Anniversary!
This anniversary thing must be contagious. We recently celebrated the 10th anniversary of another great team member who makes our operation hum!


Nick Montijo is one of our relationship managers. They're responsible for bidding on projects, taking and processing orders, and – above all – keeping our customers happy.

How Nick got here is more of a story. If you don't believe a person can reinvent themselves, read on.

Nick began his career in the hot forming, pipe bending and metal fabrication industry. He knows the business well, having worked on the production floor for many years.

Nick was also interested in another field: real estate.

Like many others, he began working as a residential realtor part time. He eventually dove into it full time, as part of a RE/MAX Realty 100 brokerage.

Realty isn't an easy gig. It's a highly-competitive market, often with many realtors chasing far fewer listings. Nick persevered. He made a living.

Things changed in 2007. Market conditions began to shift. Nick sensed the market was about to really change – for the worse. After 10 years in business, he closed the doors on his real estate career.

What now? Fortunately, Nick had a skill set to utilize: his formidable talents in steel fabrication and beam bending.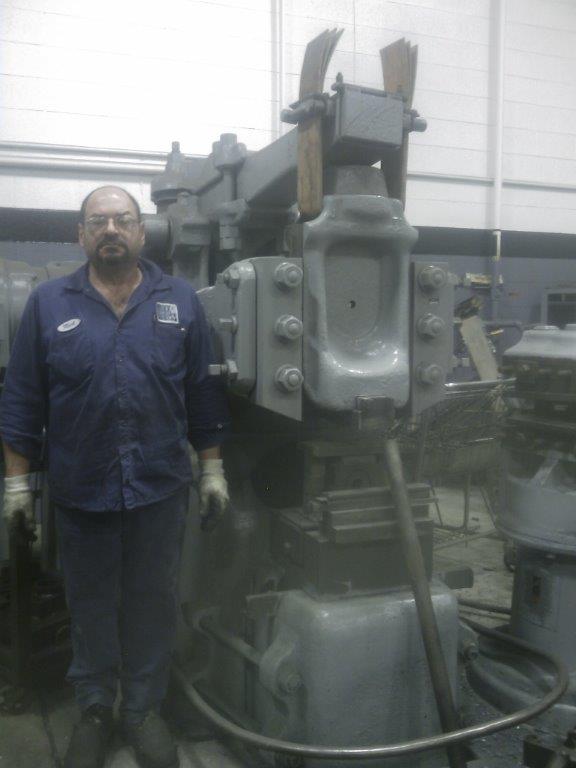 Nick joined Max Weiss Company in 2009 as a roller bender. He was promoted to lead the hot forming department shortly after.

He became a relationship manager in 2013. The role was a natural, given his hands-on industrial fabricator experience, and sales and customer service background from real estate.

Nick's days are a blur of activity: quoting potential orders. Dealing with any past due orders. Entering estimates or orders due. Visiting customers to keep in touch. Quoting more orders.

We posed some questions to him:

What do you enjoy most about what you do?: "Sharing (teaching) all of my knowledge, and experiences in all aspects of the industry, with both customers and shop employees."

What do you enjoy doing in your free time?: "I enjoy coaching and watching my children playing baseball and soccer. I also umpire baseball."

A Milwaukee native, Nick lives in Germantown, Wis., with his wife, Vicki, and two children. He has two adult children.

Nick proves that personal reinvention is possible. He went from steel and sheet metal fabrication, to real estate, back to metal fabrication. If you know Nick, you can see him going from one, to the next, without much difficulty.

He's doesn't dive halfway into anything.

It's why we value him as part of the Max Weiss team … and hope he'll be here at least another 10 years.