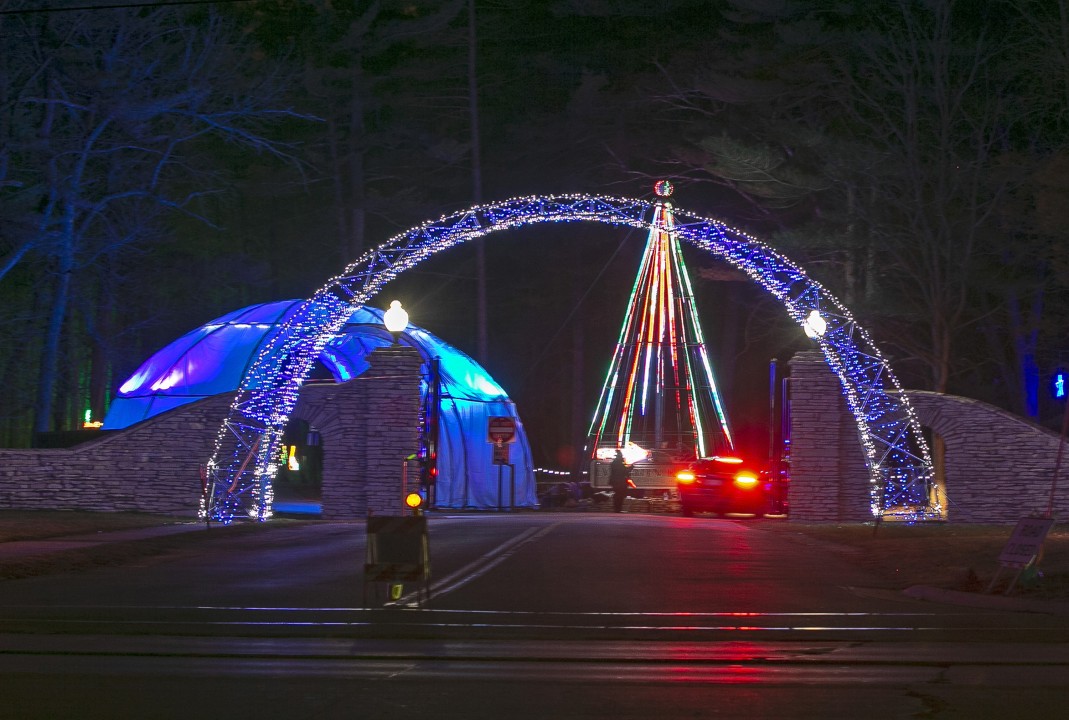 Here's an oft-voiced sentiment these days: The sooner 2020 ends, the better. A year of societal and economic upheaval has left many ready for a fresh start … even if just the symbolism of a new calendar.
Wherever you stand, all of us at Max Weiss Company wish you a merry holiday season, and a successful start to 2021. This past year has been difficult on many levels. We hope the holiday season offers a rebirth of spirit and, if needed, new hope for days ahead.
We worked to provide hope for Wisconsin children with our sponsorship of the Kapco Kids2Kids Toy Drive. There's another story, though, that took a twist we never expected.
In late 2019, we completed a pro bono project for Making Spirits Bright, an annual drive-through holiday extravaganza in Sheboygan, Wis. Our team rolled two pieces of steel tube for a new security gate at the event's host park. The gate was installed last summer.


Making Spirits Bright is free. More than 20,000 visit annually. Attendees are asked to donate food and personal hygiene items for the Sheboygan County Food Bank.
When we donated tube bending for the new security gate in 2019, no one knew that the year ahead would be hijacked by a lethal virus that affected everyone.
Hunger became a serious issue due to job losses, school closings and supply chain disruptions in food distribution. Food pantries face unprecedented demand. Hundreds of thousands of Wisconsin residents rely on food banks for nourishment.
COVID-19 closed events left and right. Yet, Making Spirits Bright is open to the public … and collecting much-needed goods. Attendees get an invaluable dose of holiday cheer. Those whose cupboards are bare, often for the first time, get provisions to fill them.
We're thrilled to think that someway, somehow, our work is helping Making Spirits Bright put food on the tables of people who really need assistance. It's a great feeling, albeit one we never could have anticipated.
Maybe the lesson is, the best gifts are those you don't see coming. We hope that your Christmas and New Year are filled with gifts of all types – wrapped, unwrapped or that just sort of appear, when you least expect them.