Work is work, right? It isn't supposed to be fun.


In an era of labor shortages and intense competition for workers, this type of thinking isn't outdated – it's fossilized.


Work (at least for most people) will never be about just having a good time. Things need to get done. Deadlines accomplished. Numbers met. Expectations satisfied.


This doesn't mean employees can't enjoy themselves. Job satisfaction is critical to keeping good workers. Besides, who doesn't like having fun?


We were honored to be acknowledged on this topic, in an April 17 BizTimes Milwaukee column penned by our good friend David Hildreth.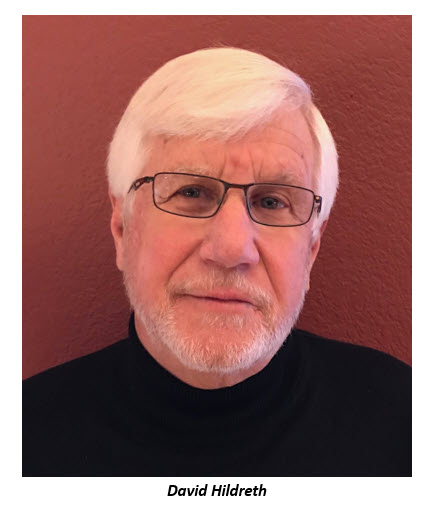 David is a tremendously-successful leadership and business coach. He chairs two Vistage groups, which are oriented toward creating better leaders … who get better results. In short, he knows his stuff.


Our company President, Al Sanders, belongs to one of David's Vistage groups. He credits its members and philosophy for helping sharpen his leadership skills.


Al has worked at Max Weiss Company for more than 30 years in metal bending and metal rolling. Yet, he's a strong advocate for joining with, and learning from, other organizational heads. Everyone has something to learn.


David's BizTimes column was titled "Joy at Work: Clever Ways to Let Your Employees Have Fun." Does this mean throwing no-holds-barred, rambunctious parties? No … but he does suggest that employers offer a family-friendly Christmas party. Monthly on-site happy hours are another option, or summer outdoor gatherings on a patio.


David mentioned Max Weiss Company, and a perk we offer several times a year. Our accounting and HR guru, Kate Klister, walks through the building handing out treat bags for Mardi Gras, Easter, Halloween and St. Nick's. She even puts on a festive hat or headband to match the occasion. Why not take advantage of an opportunity to have fun?


The column offers numerous other possibilities for fun in the workplace. Some are pretty darn original: a party with axe-throwing and go-kart racing. Allowing team members to invite their family to join them for lunch on certain days. On-site karaoke afternoons. Bingo gatherings. A bowling team competition on Friday afternoon at the local alley.


We invite you to read David's column. It's full of original ideas – all about making work something more than just, well, work. All of us spend a lot of time there, after all. Why not make it the best experience it can be?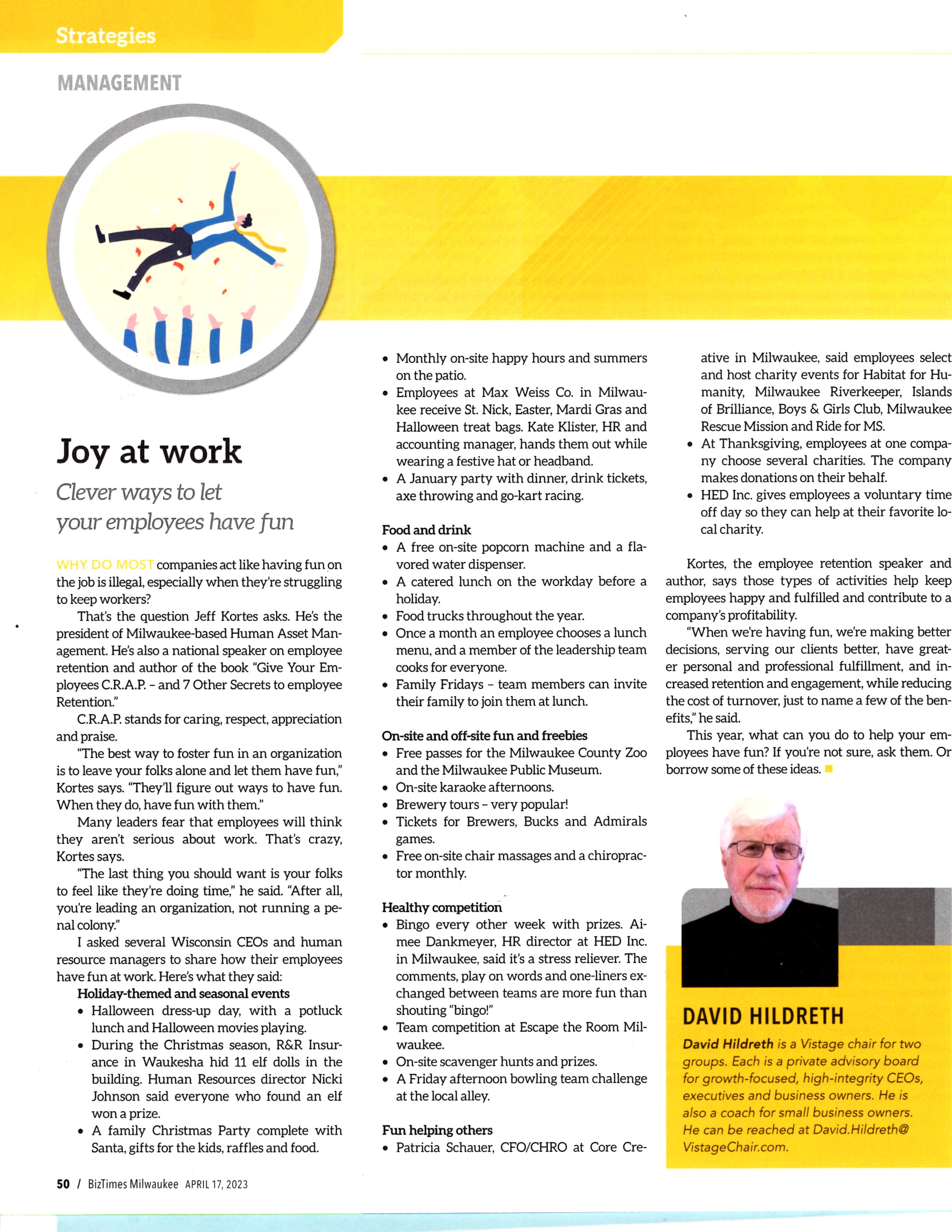 Image courtesy of BizTimes Milwaukee