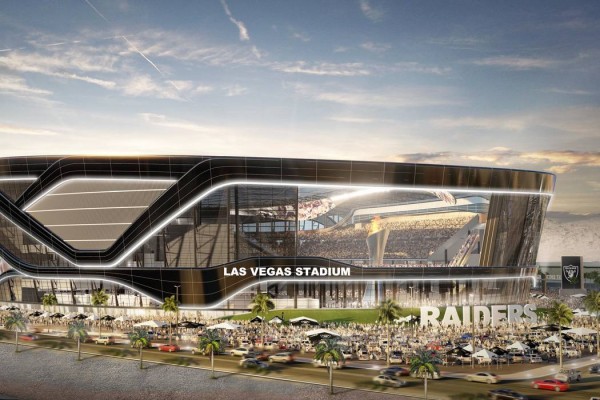 America is a land of sports fans … and we couldn't be happier about it.


Everyone, it seems, has their favorite teams. As the popularity of different sports continues to grow, the business frameworks around them mushroom, almost eclipsing what happens on the field.


Teams are now multimillion-dollar enterprises. Consequently, the past two decades have seen an explosion of stadium construction, both new structures and renovations to existing venues.


Max Weiss Company has participated in many of these projects. Here are a few: Fiserv Forum, the Milwaukee Bucks arena, Allianz Field in St. Paul, Minn., AT&T Field, home of the Dallas Cowboys, Little Caesars Arena, where the Detroit Red Wings play … and numerous others.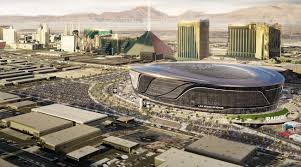 We're bending metal now for what will be one of the largest, glitziest new stadiums yet, for one of professional sports' most iconic franchises.


The Oakland Raiders, founded in 1960 as part of the American Football League, are moving to Las Vegas.


Starting with the 2020 season, the Raiders' new home will be adjacent to the famed Strip, not far from the airport that flies in thousands of visitors annually. Up to 65,000 fans will watch football played on a natural grass field, surrounded by a glass-domed roof, retractable doors and 100 executive suites.


The Las Vegas Stadium (as it's presently called) will be 10 levels high. Its roof will tower 195 feet above ground. Both the Raiders and UNLV Rebels will call the stadium home.


We're bending 375 pieces of 16" structural tubing, Grade A-500B, for the construction. The pieces are 20 to 50 feet long. Needless to say, a lot of hands (and minds) are involved.
Specs? OK.
1 - SEGMENT, 16" SQUARE  X  5/8" WALL  STRL  A500 GR. B  TUBE  FORMED  23 FT  0 5/8 INCH  MIN  ARC  ON  526 FT  5 3/4 INCH  C L R.  ENDS UNTRIMMED.
1 - SEGMENT, 16" SQUARE  X  1/2" WALL  STRL  TUBE  FORMED  23 FT  4 3/4 INCH  MIN  ARC  ON  322 FT  1 3/16 INCH  C L R. ENDS UNTRIMMED.
1 - SEGMENT, 16" SQUARE  X  3/8" WALL  STRL  TUBE  FORMED  23 FT  10 3/8 INCH  MIN  ARC  ON  515 FT  0 INCH  C L R. ENDS  UNTRIMMED
The stadium is slowly rising. You can view its progress via live webcam. You can even put in a deposit for tickets, if you're so inclined.


The final structure, as you can see by the images here, will define the term "impressive."


It's always a thrill helping build a project where people gather for the communal causes of living their passion, and having fun. We're grateful to Merrill Steel for inviting us to "take the field" for the new Raiders stadium.


No doubt about this, either: We're big fans of American sports fans.