Signing Day – Grayson Vandenbush
College football is a really big deal. If you don't believe it, consider all the attention paid to Signing Day.


Signing Day is an early February event where top high school football recruits sign letters of intent to play for Division 1 teams. Similar to NFL Draft hype, some analysts even announce shortly afterward which schools "won" and "lost" Signing Day.


It's a lot of fuss over 18-year-olds. So, why should Signing Day be limited to those few kids endowed with Division 1 football talent? What about the other tens of thousands of high schoolers who are smart, ambitious and hard working?


Max Weiss Company is proud to have recently held our own Signing Day, to recognize an outstanding young man who will be playing for our team this summer.
Grayson Vandenbush, a 2019 graduate of Random Lake High School, will participate in a six- to eight-week metalworking internship. He'll be involved in all aspects of our organization, learning a bit about everything involved in a roller-bender company's operations.


You can see the photo here of Grayson putting pen to paper. On the left is Dave Gregg, our Director of Operations. Al Sanders, Vice-President of Sales, is on the right.
Like any other Signing Day honoree, Grayson comes with sterling credentials. He was a star performer in both the classroom and athletics, lettering in four sports and being honored as a Wisconsin Interscholastic Athletic Association Scholar Athlete.


Grayson will attend the Milwaukee School of Engineering in fall to study mechanical engineering. Part of his internship compensation is a scholarship from the Milwaukee Section of the American Welding Society.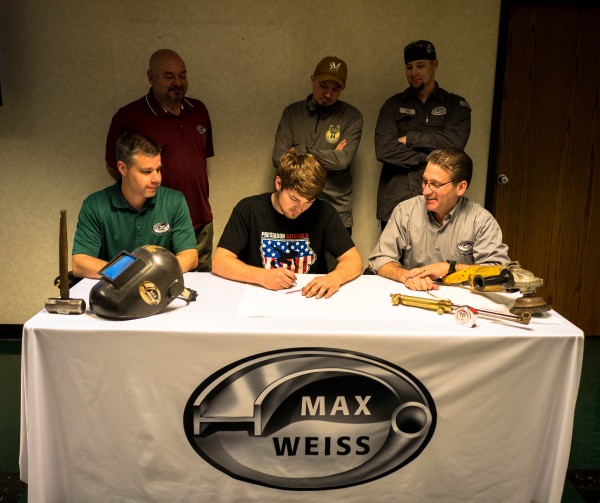 Al interviewed Grayson after he applied for an AWS scholarship. He quickly recognized the young man's acumen, and offered the internship.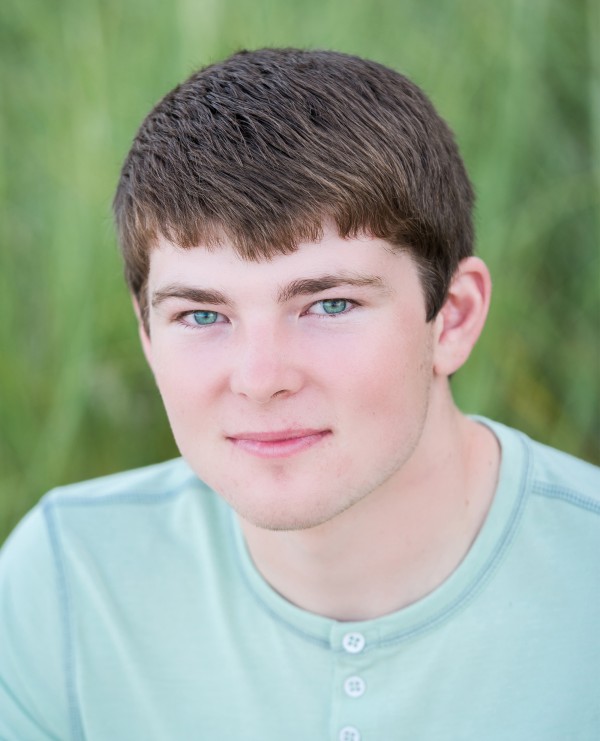 Grayson won't be bored here. His job description lists more than 20 responsibilities. He'll make regular appearances in every part of the plant, interacting with personnel from all departments.


Grayson is excited. He summed up his thoughts pretty succinctly: "Through this great opportunity of a summer internship at Max Weiss, I expect to learn real world skills and knowledge and how to apply my education and experiences to real-world applications. What I learn will be beneficial to my ability to succeed in future endeavors."
Sure, metal fabrication, sheet metal forming and beam bending might not be as exciting as college football played before tens of thousands. Yet, young people like Grayson are just as important to our future as highly-publicized athletes – and, one could argue, more so.


We're thrilled to have him on board, and to recognize him for what he's achieved thus far. In fact, we encourage other companies to have a Signing Day. Besides encouraging young people to keep pursuing their dreams, it's great fun to act like you're a really big deal.