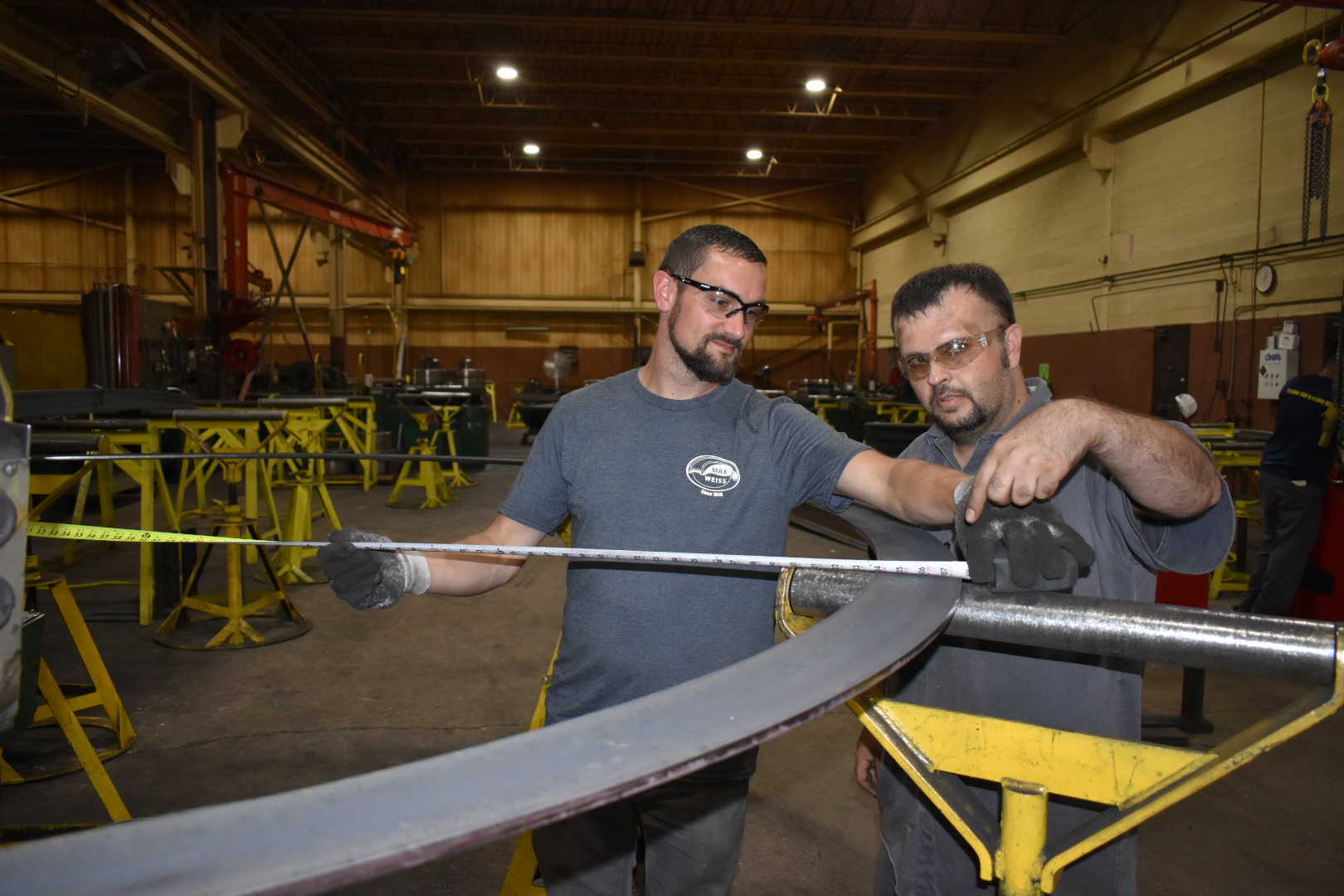 "Good employees are a company's greatest asset."
You hear this statement (or variation of it) a lot. Unlike much of the conventional wisdom out there, this one is true.
No organization achieves success without talented, hard-working employees. Simply put, they make a business "go." As a company founded more than 70 years ago, Max Weiss Company exemplifies this reality.
A variety of demographic forces are squeezing today's labor market … forcing employers to get creative to find new workers. Our Young Guns sponsorship is one. So is participating in Be the Spark, which takes a really long view toward enticing potential future employees.
Just as in any business venture, however, personal relationships are the best resource. Our 30+ workers know Max Weiss Company well. They might know others who would fit our culture. A new Employee Referral Program, created to plant the seed in their minds, has borne its first fruit.
Meet Chad Conroy, our newest team member. He was brought on board by longtime employee Maurice Santoro-Cataldo.
The photos show Maurice (on right) sharing his extensive steel bending knowledge with Chad. Just as employees are great referral sources, they're often the best teachers, too.
Our Employee Referral Program provides a gift card or company swag (their choice) to any worker just for referring a potential team member. If the person is hired, the referring employee gets a $500 bonus. If they donate some or all to charity, the company doubles the amount.
The incentives are obvious. The bigger picture is promoting a culture where workers want to bring in smart, qualified individuals to keep the business humming. All benefit.
The world of steel fabrication, pipe bending and hot rolling isn't for everyone. So we trust those who know it best – our employees – to know others whose talents and personalities match up.
This is about more than "assets." It's about putting our faith in the hands of metal-bending craftsmen who shape steel with astonishing precision. They know our business … and we fully trust them to help shape our future.