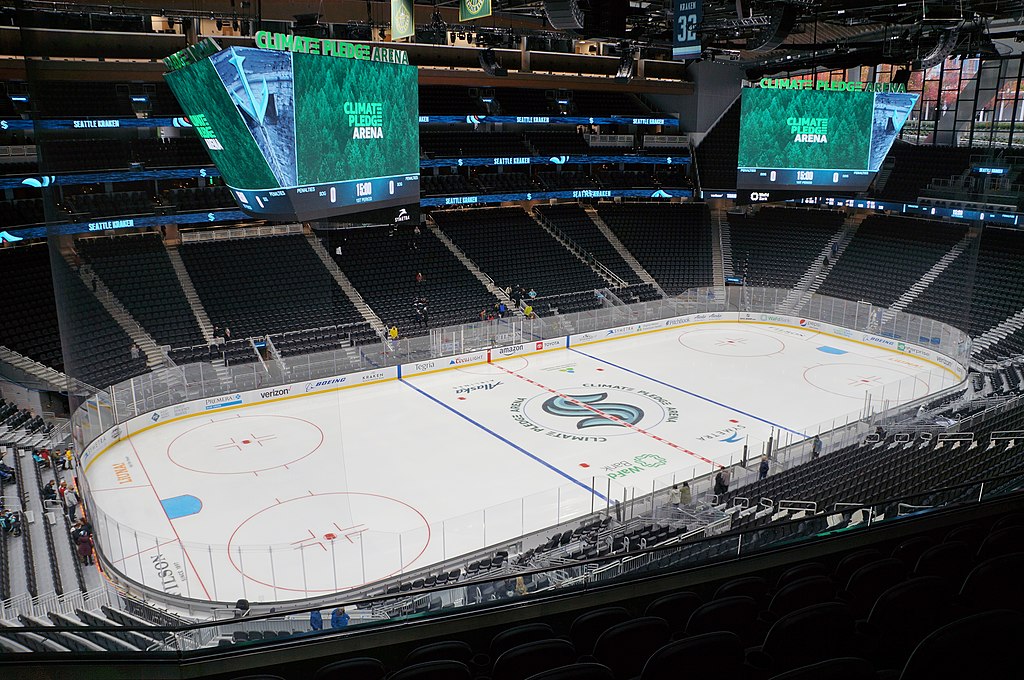 You wouldn't know it from the official description … but Max Weiss Company contributed to another winning project in the American Institute of Steel Construction's 2023 Ideas2 competition (read about our other award-winner here)!


This second Ideas2 Merit Award was for the complete renovation of the former Key Arena in Seattle into Climate Pledge Arena, a state-of-the-art home for the city's new NHL team, the Kraken. The project's key feature was reusing the old arena's iconic roof in the new building.


An old saying - "It's harder than it sounds" - definitely applies here. The roof had to be suspended above ground, while the structure beneath was demolished, and thousands of cubic yards of soil excavated for a new foundation.


We got in on the action early. Partnering with Lejeune Steel, our metal bending maestros formed more than 400 pieces of A572 Gr50 plate, which were key elements in the support structure holding the roof in place. As this video of the construction shows, the roof levitation lasted quite a while!



This was a big lift for our metal rolling and metal forming team. The project had an aggressive timetable. The COVID-19 pandemic was just about to strike.


Yet, they delivered, on spec and on schedule. Just like the award-winning St. Louis Zoo project, we wrote about this metal forming feat three years ago – click here to relive it!

Lejeune Steel is honored as Bender/Roller in the AISC's writeup of the Climate Pledge Arena Ideas2 award. Max Weiss Company subcontracted with the Minneapolis company for work on the support pieces. Congratulations to Lejeune Steel on a much-deserved recognition!


An Ideas2 judge had these observations about the immense renovation that created Climate Pledge Arena:

"The challenge on this project was taking an existing structure, trying to keep the facade and the roof in place while the interior was gutted. There was excavation and an intense amount of shoring to keep the project stable during the construction process and do that on a very short timeframe. That succeeded in large part thanks to early involvement of the structural steel contractor, moving a lot of the decision-making earlier in the timeline of the project and allowing some of the coordination issues to go away before they would have even come up: during construction."


Despite not being named as an award participant, we're immensely proud of our steel bending superstars for their work making Climate Pledge Arena a reality. This was no small feat!


Being part of two AISC award-winning projects, in one year, is a tremendous honor. It's a testament to the skill and teamwork that takes the floor every day at Max Weiss Company. Our people strive to make every customer a winner. Their trust is an award unto itself.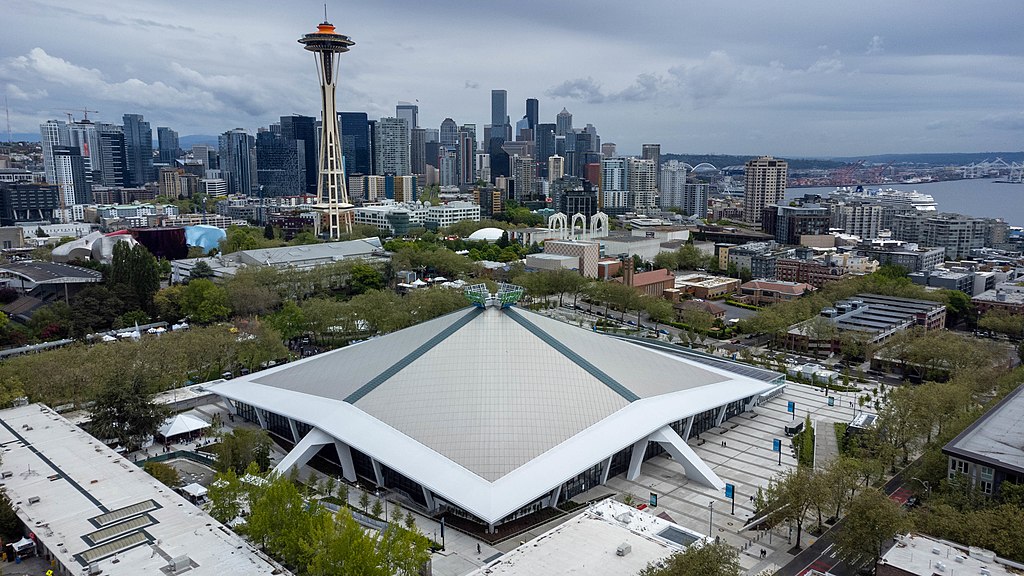 Climate Pledge Arena 3: Image courtesy of SounderBruce |
Creative Commons Attribution – Share Alike 4.0 International
Climate Pledge Arena 4: Image courtesy of Sea Cow |
Creative Commons Attribution – Share Alike 4.0 International