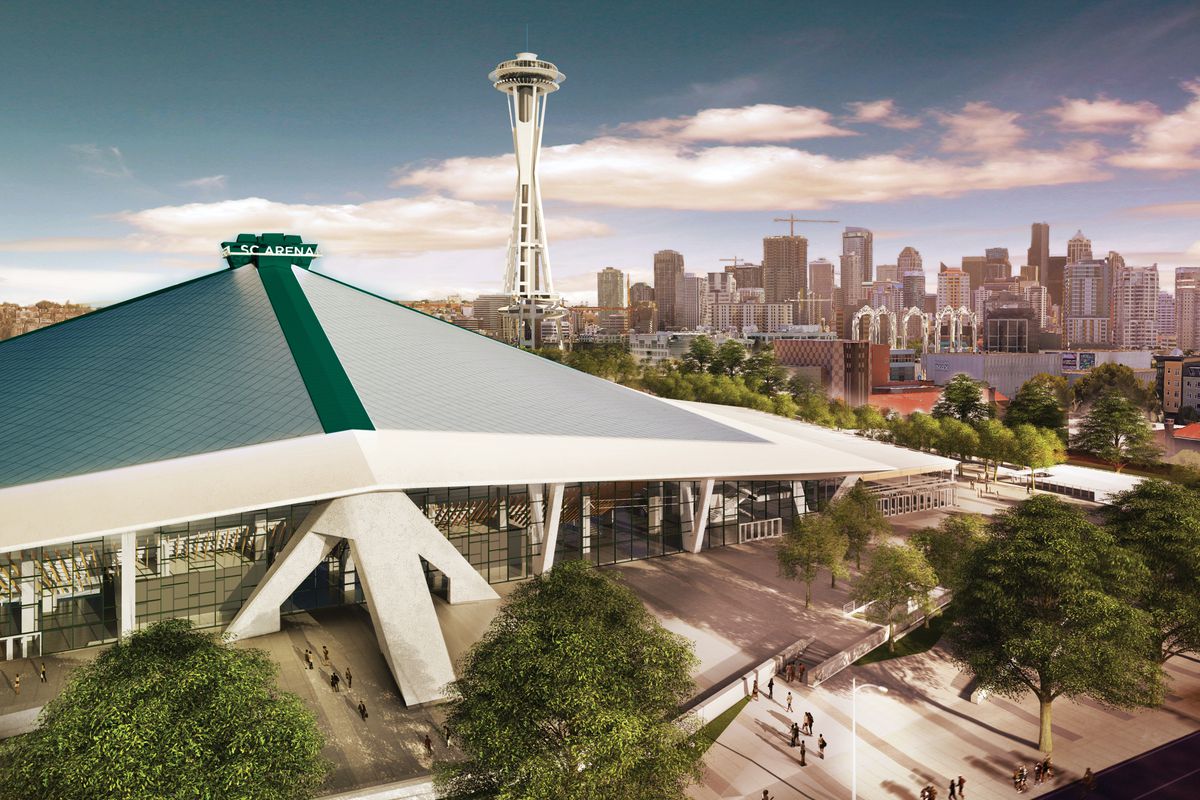 Image courtesy of Curbed Seattle
The excitement is returning to Seattle … and we're thrilled to be right in the middle of it.
Many Seattle sports fans were heartbroken in 2008 when the Supersonics, the city's 41-year-old NBA franchise, packed up for Oklahoma City.
The move was precipitated by squabbles over a new venue for the team, which had played for decades at Key Arena, built in 1962 for the World's Fair. When no agreement was reached, the ownership group that bought the Sonics in 2006 announced the team's move, precipitating a wave of lawsuits and a deluge of unceasing fan animosity.
Key Arena remained home to the WNBA's Seattle Storm and a local college basketball team.
Everything changed in 2018, with an announcement that the NHL was coming to town … and the team would play at a completely rebuilt Key Arena.
The name of the new NHL team remains under wraps. So does the undoubtedly new name for the reborn arena – which will retain a key facet of its original structure.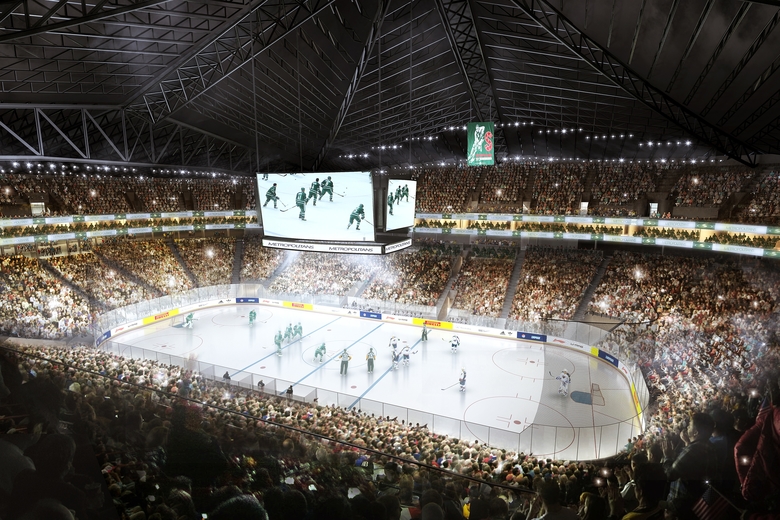 Image courtesy of Seattle Times
While the rest of Key Arena was demolished, its iconic sloped roof was designated for historical preservation. The roof will be incorporated into the new NHL arena.
The 22,000-ton roof – you read that right – had to be suspended intact above ground while the building beneath was destroyed, and excavators dug out an extra 15 feet of depth for the new arena's foundation.
The pieces holding up the roof had to be strong and perfectly aligned … which is how Max Weiss Company got involved. After LeJeune Steel of Minneapolis reached out to us, we formed around 415 pieces of A572 Gr50 plate to an 18-inch inside radius, in thicknesses of 1-1/2", 2", 2-1/2", 3-1/2" and 4".
The new arena will be 800,000 square feet, more than double the size of the old Key Arena. Our support pieces have been in place for some time, doing their work as the roof "floats" above the massive project beneath.
They'll be at it for a while yet. The excavation work won't finish until the end of February, according to a recent Seattle Times article. After the foundation is completed, permanent steel posts will be erected and reattached to the suspended roof structure.
We're excited to help out with another sports venue, adding it to a long list of such projects. Football, baseball, basketball, hockey, soccer – we've done 'em all.
Seattle's new NHL team begins play in 2021. Its fans won't care much about metal forming, plate bending and steel welding … but we're proud to have helped raise the roof to bring the excitement back to their city.