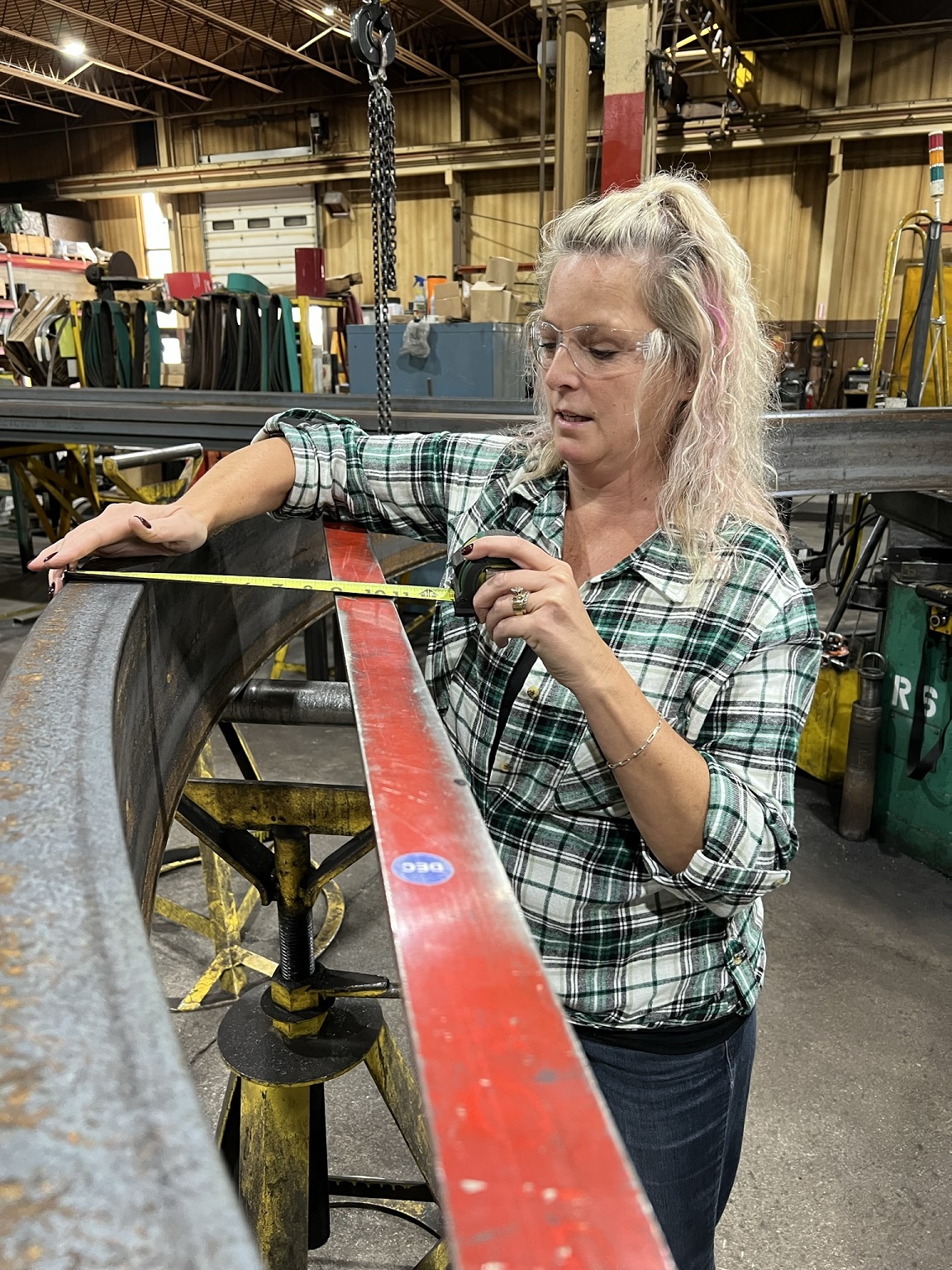 We're no strangers to working with media. Local television stations have paid visits in recent years (enjoy the recaps here and here).


We're happy to accommodate them. Our talented metal bending and metal rolling professionals deserve recognition. We don't pass up opportunities to show off their skills!
We enjoyed some additional media attention recently - albeit in a different format!
Dorene Michaels, a longtime Milwaukee-area radio personality and co-host of the highly-rated WKLH-FM morning show, visited as part of her "Dorene Discovers" series. She travels across southeast Wisconsin, trying all sorts of interesting undertakings and, later, talking about them on air.
We asked her if she'd like to bend steel beams. As described in her follow-up on-air report, she wasn't quite sure what this meant … but was "all in!"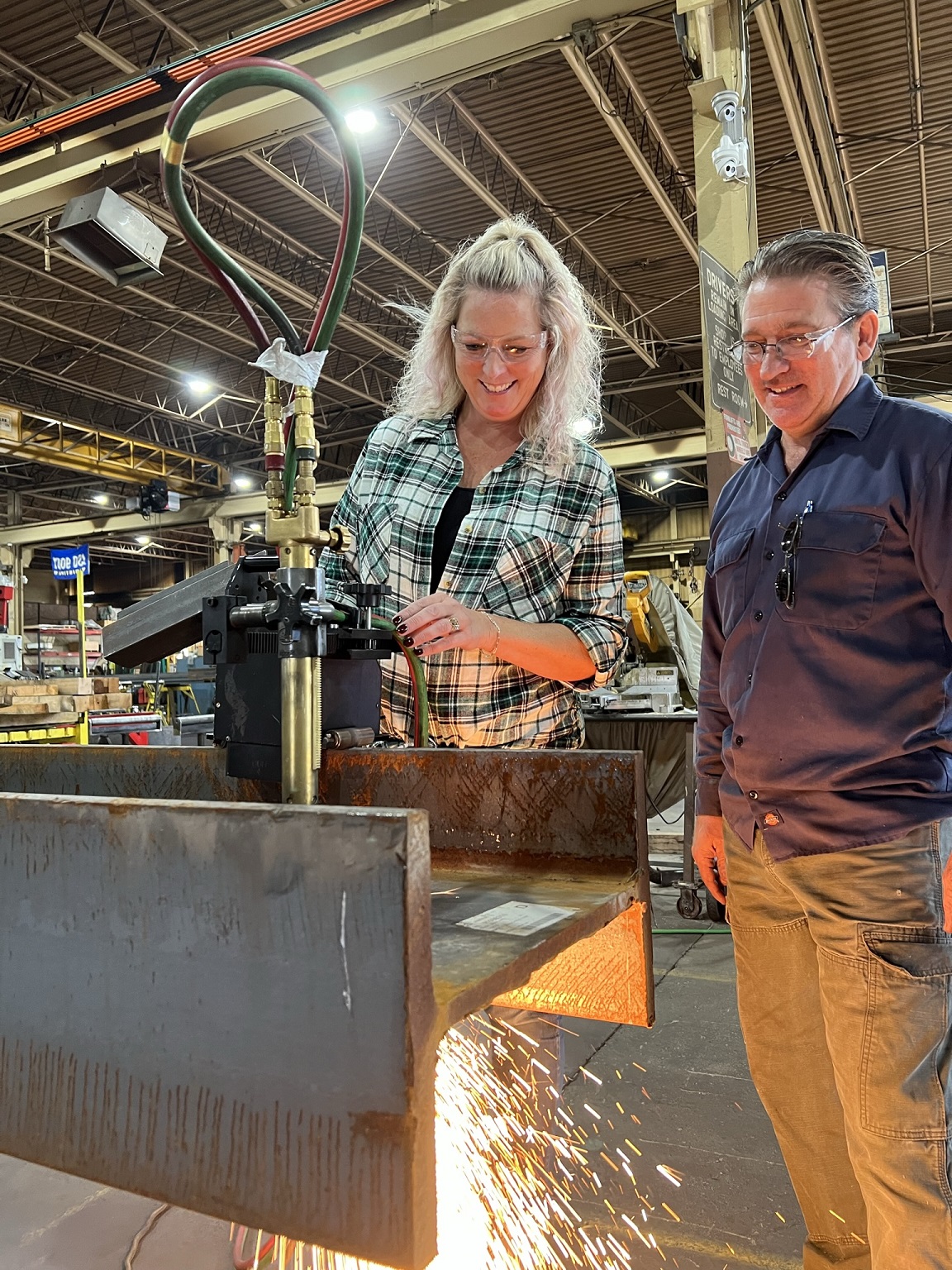 True to her words, Dorene was a willing participant. She tried her hand – very capably, in fact – at aluminum rolling, steel bending, hot forming and operating a crane. She even drove a forklift!
Dorene's ready smile and inquisitive nature made the experience really fun. Phil Steinke, Melissa Kabacinski and Tim Spangenberg took turns tutoring her. Each explained the processes at hand, focusing on how attention to detail is so important when creating precisely-formed metal products.
We enjoyed Dorene's interest, and eagerness to try things she'd never done before. Metal forming isn't for everyone, after all!
Dorene was extremely kind and complimentary the next day during her on-air report. She described our team as "super helpful" and "very nice," adding that everyone took obvious pride in their work. She cited a sense of accomplishment emanated by all.
Dorene described how much she learned in a short time, and even the pride she felt in forming a piece after plucking it from the hot forge. She mentioned our team's work on high-profile projects such as stadiums and arenas, and the new Venetian Sphere hotel in Las Vegas.
Needless to say, we were flattered by, and appreciative of, her very public thoughts. We just focus every day on bending and rolling metal to meet our customers' exact specifications. You can't help but be grateful when an outsider comes in and says nice things about you, via a medium that reaches tens of thousands of people.
We're always looking for talented people to join our team. In just the short time we spent with Dorene, it was obvious she has the chops. Should she ever decide to change careers, we hope she'll keep us in mind!