As exciting as it is to enter a new decade, we at Max Weiss Company acknowledge that 2019 will be hard to top.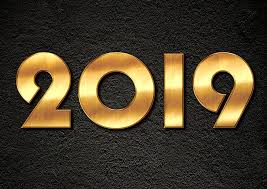 Business-wise, it was great in terms of forging new relationships in the metal fabrication, sheet metal forming and rolling mill world. Our emphasis on consistent quality, coupled with outstanding customer service, continues to bear fruit.
The elements that really made 2019 outstanding, though, were less tangible … but no less important.
We undertook several first-time charitable initiatives, spurred by employees who were involved with non-profit organizations. We expanded our community footprint in the Milwaukee area, seeking out opportunities to improve it for both today and tomorrow.
Along the way, we achieved some notable "firsts": Landmark employee anniversaries. An intern's youthful vigor. A worker safety hallmark. The visit of an industry icon. A live broadcast by a TV station morning program.
Yes, 2019 was quite the year … and here's a quick recap:
Yes, 2019 was an eventful year on many fronts, with many new positives achieved. Who knows what 2020 will bring? If it's anything like 2019, suffice to say we're ready to – no pun intended - roll!